Pepperdine Graziadio Announces Doctor of Business Administration Dissertation Defense on Consumer Attitudes to Sustainable Consumption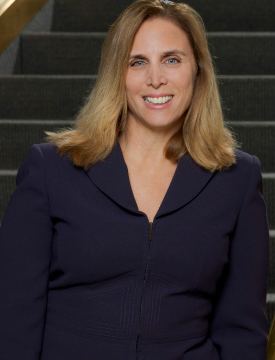 Jolie Gutentag, Doctor of Business Administration (DBA) candidate defended her dissertation research on "Can the Circular Economy Concretize Sustainability? A Construal Level Approach to Encourage Sustainable Consumption" earlier this month. Gutentag completed her research under the guidance of her dissertation committee which included Cristel Russell and Cristina Gibson from Pepperdine Graziadio, and Remi Trudel from Boston University.

Gutentag's DBA dissertation looks at consumer attitudes towards environmental concerns. Despite growing awareness and understanding of the impact individual's lifestyles have on the environment, most people have not adequately changed their consumption patterns. She proposes that one possibility for this disconnect is the perceived abstractness of sustainability.
Through four studies, Gutentag investigates the effects of circular framing on sustainable behavior, including the impact of circular messaging claims on consumers' willingness to purchase sustainable products.
Gutentag's research dissertation defense took place on Thursday, July 8 at 10 AM. During which she proposed that her research findings would have broader implications for the positioning and communication of sustainability in both society and business and would make a meaningful theoretical contribution about the role of construal level theory in motivating sustainable consumption behavior.
More information on Jolie Gutentag's work and education can be found on her LinkedIn.