Pepperdine Graziadio Alumnus to Compete in First Mixed Martial Arts Bout to Raise Awareness of Veterans' Issues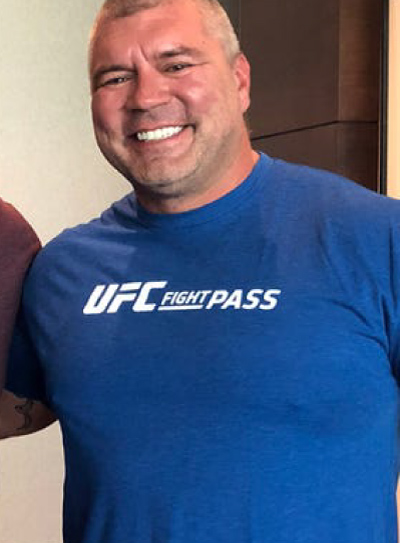 Pepperdine Graziadio alumnus Lex McMahon (EMBA '06) will compete in his first Mixed Martial Arts (MMA) bout as part of an effort to raise awareness for Military Veteran topics. Lex is the current Chief Operating Officer (COO) of Titan Fighting Championship, a global MMA organization streamed live on UFCFightPass.com.
UFC Fight Pass will broadcast the Fighting Force 4 event which will feature the fight as part of the night's main event. Fighting Force 4 will take place in the Dominican Republic on November 21 and broadcast live on UFC Fight Pass, the world's leading digital subscription service for combat sports.
In addition to his role as COO, McMahon is a member of the board of directors for AHERO, a 501(3)(c) nonprofit focused on military veteran issues. The nonprofit connects Veterans to outdoor experiences to help with recovery from physical wounds and psychological trauma. Funds raised from the fight will be used towards a donation to the nonprofit to help Veterans in need as they reintegrate into American society.