Pepperdine Graziadio Alum Lance Yuen Wins Shanghai Magnolia Silver Award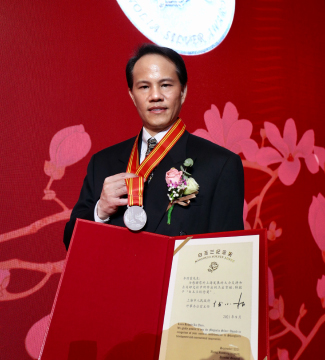 Fifty expats from 19 countries and regions were honored with the 2021 Magnolia Silver Award on September 15, 2021 – among them, Lance L. Yuen (MBA '87). The Magnolia Silver Award was established in 1989 by the Shanghai government to honor foreigners for their contributions to the city, especially for those dedicated to the city's economy and social development as well as foreign exchanges. In over 30 years, only 1,316 expats have received the award. Upon receiving the award, Yuen said the award represented the continuous care and support from the Shanghai government to foreign companies and foreigners. Yuen, who is originally from Canada, has been the Asia-Pacific president of Bayer Consumer Health since 2008, and earned an MBA from Pepperdine Graziadio in 1987.
The announcement is available on Kanka News here.