Pepperdine Graziadio Business School Announces the 2022 List of Most Fundable Companies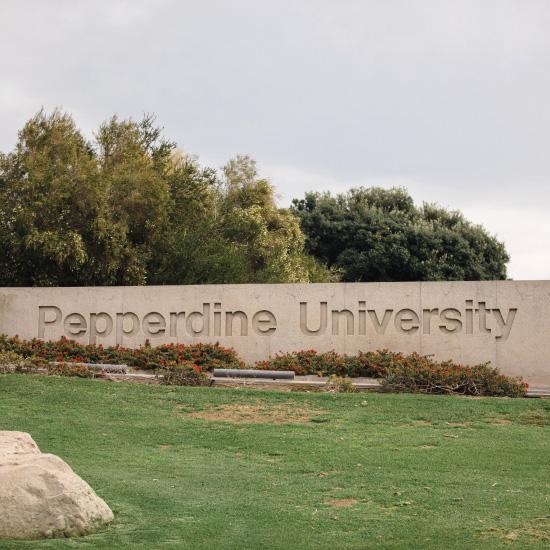 Pepperdine Graziadio Business School revealed its list of 16 Most Fundable Companies® during its reveal event at the Villa Graziadio Executive Center. Presented by the Singleton Foundation for Financial Literacy and Entrepreneurship, among the event's startup recognitions were EarthGrid, PBC., Genesis Systems, LLC., and One Health Group, Inc., all of which received a Platinum designation, the highest recognition attainable.
More than 4,000 early-stage US companies across all 50 states participated in the Most Fundable Companies initiative, which is a free resource to assist startups in securing capital to accelerate meaningful innovation across industries and communities. The companies on the fifth annual list are located across the US and come from a variety of industries including healthcare technology, energy, horticulture, and consumer products.
"The Most Fundable Companies represent highly credible business concepts and visionary leaders who are determined to succeed," said Deborah Crown, dean of the Pepperdine Graziadio Business School and speaker at the Most Fundable Companies event. "The expertise of these founders and their ability to meet rigorous qualifications should send a signal to investors that these are companies teed up to generate sales and profits."
The Most Fundable Companies are evaluated on several company variables including financial projections, market opportunity, intellectual property, competitive advantage in their market, and the strength of the management team expertise. Each of these variables is then used to generate objective and customized feedback and scoring to improve readiness for funding. The Pepperdine Graziadio Business School's Most Fundable Companies is powered by The Venture Alliance.
The Most Fundable Companies event featured a keynote address from Graziadio alumna Kim Folsom, founder and CEO of Founders First Capital Partners. She was joined by an impressive lineup of speakers including Cary Singleton and Ryan Groves of the Singleton Foundation, Stevan Calvillo of the George and Reva Graziadio Foundation, Vince Monteparte of Sway Ventures, Gary Hewamadduma, founder and CEO of CFO Plans, Inc., Guy Baker of Wealth Teams Alliance and BTA Advisory Group, and James Casparie of The Venture Alliance.
To learn more about the winners and vote for your favorite startups now through October 24, visit the 2022 Most Fundable Companies webpage.
Pepperdine Graziadio 2022 Most Fundable Companies List (alphabetically listed by category):
Platinum:
EarthGrid, PBC (Richmond, CA)
Genesis Systems, LLC (Tampa, FL)
One Health Group, Inc. (Cazenovia, NY)
Gold:
Covira Surgical, Inc. (Chicago, IL)
Kneevoice, Inc. (Santa Monica, CA)
Live Music Streaming Technology, Inc. d/b/a Trubify (Coto de Caza, CA)
OmniVis, Inc. (San Francisco, CA)
Silver:
Circle Optics, Inc. (Rochester, NY)
GravyStack, Inc. (Phoenix, AZ)
Lively Root Technologies, Inc. (San Diego, CA).
Nanocan Therapeutics Corp. (Princeton, NJ)
Veloce Energy, Inc. (Los Angeles, CA)
Bronze:
Bridge Therapeutics, Inc. (Birmingham, AL)
NecoBrands, Inc. d/b/a necoTECH (Delaware, OH)
OOLI BEAUTY, LLC (Brookyln, NY)
VIBE, LLC d/b/a Glo Pals (Starkville, MS)
Disclaimers: The Pepperdine Graziadio Most Fundable Companies List does not represent an offer to sell securities. It does not constitute investment advice, nor is it an endorsement of any product or service. Pepperdine University is not a broker-dealer and does not perform services provided by a broker-dealer, including but not limited to any financial or investment advising.