Los Angeles Daily News: David Smith Comments on Hollywood's Entertainment Industry During the Pandemic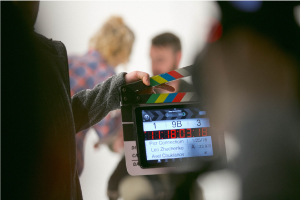 California's shelter in place order have ceased entertainment production in Los Angeles County and throughout most of the world. From major studios to small independent entertainment businesses, cast and crews have been sent home from sets and the entertainment industry is facing financial devastation. Netflix, one of the major players that hasn't seen its business battered by the work and performance stoppages, established an $85 million fund for the hardest-hit folks from its many, worldwide productions.
Hundreds of independent service vendors are also being impacted and seeing their small businesses hit a wall. Many of the bigger companies will survive the business shutdown, however independent producers and other small businesses in the entertainment industry may face bigger issues and create a cash-crunch problem. David Smith, economist professor at Pepperdine Graziadio, agreed that a work stoppage beyond 12 weeks would be terribly hard for individuals and small companies that help make up Hollywood's skilled workforce. "Some of these workers are very valuable, and I'm sure that studios are taking that into consideration and may help with some of these individuals over time. There's going to be a pent-up demand for entertainment when things do get back to normal. For some small businesses like a small hotel or restaurant, there may be a question of whether there's going to be a job to go back to. For these workers, there will likely be jobs, good, below-the-line workers are in high demand." Overall, Southern California can expect one of its signature industries to mean just a fraction of what it did to the area's economy until the pandemic abates. Read more.