John Mooney Receives Howard A. White Teaching Excellence Award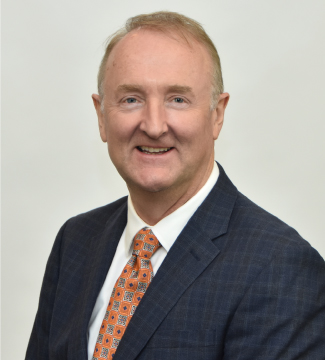 Each year, Pepperdine Graziadio Business School honors faculty members for their high level of teaching achievements and dedication to the university and our mission to create Best for the World Leaders. The Howard A. White Award is in honor of Pepperdine University's fifth president, Dr. Howard A. White, was a gifted teacher and scholar of history and a faithful steward of the University throughout his thirty year at Pepperdine. The Howard A. White Award is the highest distinction given at Pepperdine University and highlights the work of teachers who inspire and challenge students to think critically and creatively as well as those who instill their students a lifetime love of learning.
This year, Pepperdine is recognizing eight faculty members with Dr. John Mooney, associate professor of information systems and technology management at Pepperdine Graziadio, receiving a category 1 Howard A. White Award. Dr. Mooney also serves as the academic director of Pepperdine University's Institute of Entertainment, Media, Sports and Culture. He currently serves as chair of the Association for Information Systems Leader Excellence Award Committee, is a member of the External Advisory Board for Lero – the Irish Software Research Centre (funded by Science Foundation Ireland), and as external examiner for IT, Operations and Project Management at the National University of Ireland, Maynooth. He serves as a member of the editorial boards of MIS Quarterly Executive, the Journal of Strategic Information Systems, the eService Journal, and the Journal of Global Responsibility. He was a co-founder of Realex Payments and served as a non-executive director until its acquisition in 2015. His current research interests include management of digital innovation and business executive responsibilities for managing digital platforms and information resources.
"Dr. Mooney's commitment to teaching and his passion for preparing tomorrow's business leaders in information systems and technology management helps create students of lifelong learning and leadership," said Deryck van Rensburg, Dean of Pepperdine Graziadio.