Senior Executives Share Leadership Advice at Free Virtual International Women's Day Mini-Conference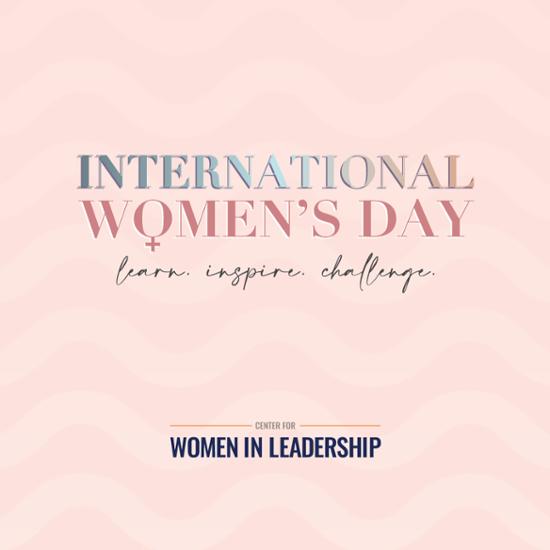 In honor of International Women's Day, the Pepperdine Graziadio Business School will host a complimentary virtual mini-conference to explore topical business ideas and the social, economic, cultural, and political achievements of women across the globe.
With the theme Lead at the Highest Level, attendees will hear from diverse professionals who influence business as leading executives and entrepreneurs. Participants will also explore the unique challenges of working moms and learn their strategies for success. Seeking to inspire female change-makers of tomorrow, the conference will highlight prominent business leaders' experiences and career insights through engaging presentations and discussions moderated by Pepperdine Graziadio faculty member Dr. Bernice Ledbetter, director of the Center for Women in Leadership and student members of the Graziadio Women's Business Association.
The event will take place from 11:00 AM to 1:00 PM on Wednesday, March 8, 2023. Attendance is free and open to the public, but interested participants must register.
"The economy in the U.S. and around the world is in need of insights and ideas born out of diversity and creativity," said Dr. Bernice Ledbetter, director for Graziadio's Center for Women in Leadership. "As the economy looks to gain strength in 2023, our speakers and discussions will give attendees a look back at the challenges of the past year and look at what lies beyond the next horizon."
Speakers include:
Stephanie Chung, Make-A-Wish Board Member, C-Suite Executive, Entrepreneur, Global Brand Ambassador, Wheels UP
Dr. Keith Dorsey (MBA '13, PKE 130), Dorsey Consulting, Board Member, Pepperdine Graziadio Business School, Managing Partner, Boyden
Anna Kan, Board Member, Citizen's Business, CEO Mustard Seed Enterprise, Inc.
Dr. Vanessa Montañez (MBA '14), Senior Vice President, Community Lending National Sales Manager, City National Bank
Dr. Dana Sumpter, Associate Professor of Organizational Theory and Management, Pepperdine Graziadio Business School