The Groden Network Makes Alum Michael L. Pearis CEO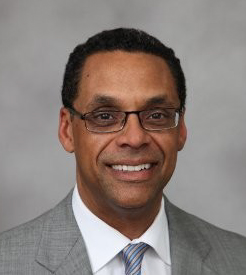 Michael L. Pearis (MBA '94) was recently promoted to chief executive officer of The Groden Network. As CEO, Pearis will oversee the management of The Groden and Cove Centers, both in Rhode Island, and the Halcyon Center in Massachusetts. Throughout Pearis' career he has held executive positions at Child & Family, About Families, Home for Little Wanderers, Wediko Children's Services and others.
"I am thrilled to be leading such a dynamic organization at a time when so many individuals with the Autism and Intellectual Developmental Disability (IDD) community need our support and advocacy more than ever," said Pearis. The Groden Network is a leading non-profit organization in Rhode Island providing direct services, treatment, research, educational, and residential programs for children and adults with autism and developmental disabilities.