Graziadio School of Business and Management Hosts 2015 Graduation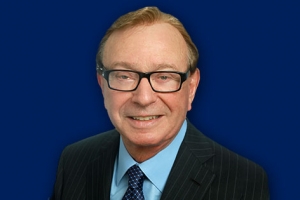 The Graziadio School of Business and Management at Pepperdine University will host its commencement ceremony Saturday, Apr. 18, at 10:30 a.m. at Firestone Fieldhouse on the Malibu campus. Receiving an honorary Doctor of Business degree will be Fred Sands, chair of Vintage Real Estate, LLC, a firm specializing in the acquisition and redevelopment of underperforming regional malls and large shopping centers.
Sands, who is the benefactor of the new Fred Sands Institute at the Graziadio School, is also the chair of Vintage Fund Management, LLC, a private equity fund that was established to expand his diverse non-real eastate private investment activities spanning more than two decades.
Sands started his career in real estate by flipping houses. Shortly thereafter, he got his realtor license and started working as the chair of Fred Sands Realtors. In 2000, he sold it to Coldwell Banker.
Sands heads two private investment firms, Vintage Capital Group and Vintage Real Estate, both headquartered in Los Angeles. Vintage Capital Group has invested in a variety of businesses and industries, specializing in turnarounds of distressed companies and bankruptcies. Vintage Real Estate and Vintage Fund Management are both wholly owned divisions of the Group. The company typically buys underperforming shopping centers and renovates them.
Sands was appointed by President George W. Bush to the President's Advisory Committee on the Arts and a liaison to the Kennedy Center. He was also appointed by former Governor Arnold Schwarzenegger to the California Arts Council. He currently serves as President of the Board of Trustees of the Museum of Contemporary Art, Los Angeles. He also serves on the Board of Directors of the Los Angeles Opera.
Sands was honored as the recipient of the American Academy of Achievement Award. Former recipients include U.S. presidents, Nobel Laureates, and entertainment industry executives. He was also named one of the "Top 26 CEOs of the Decade" by California Business magazine and named one of the industry's top 13 "Movers and Shakers" (nationwide) by the National Association of Realtors.
Sands is married to Carla, a philanthropist and doctor of chiropractic, who serves as president of the Blue Ribbon Board of Directors of the Los Angeles Music Center.