Graziadio Business School Board Member and Alum, John Figueroa, Appointed as CEO and Chairman of Carepathrx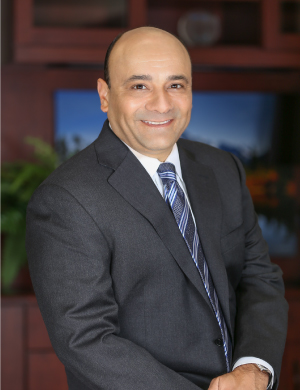 John Figueroa, a Graziadio Business School board member and alumni, was recently appointed as the CEO and Chairman of Carepathrx. Driven to provide solutions to Hospital Health Systems, Carepathrx is an innovative pharmacy centered on end-to-end service for all pharmacy needs including Specialty, Infusion, and continuous home solutions for all prescriptions.
Prior to Carapathrx, Mr. Figueroa was CEO and board member of Genoa Healthcare, the nation's leading behavioral health pharmacy, telepsychiatry, and medication management company. During his tenure at Genoa, Mr. Figueroa successfully tripled the size of the business that transformed behavioral health pharmacy on a national level. Genoa was sold to United Healthcare Group for $2.5 billion. Mr. Figueroa also served as CEO and board member of Omnicare, Inc., a Fortune 500 healthcare services company that provides pharmaceuticals and related services to long-term care facilities and specialized drugs for complex diseases.
Mr. Figueroa earned his Master's Degree in Business Administration from the Pepperdine Graziadio Business School and was honored as a Distinguished Alumnus and received the Pepperdine Graziadio Business School Inspired Leadership Award.
As a role model that embodies the Best for the World qualities and mindset, we at Pepperdine would like to congratulate Mr. Figueroa.