Pepperdine Graziadio Hosts Alumni-Student Mixer with 2022 Graduates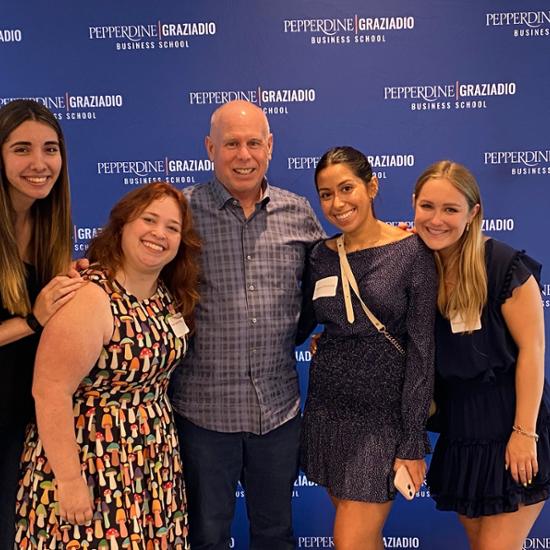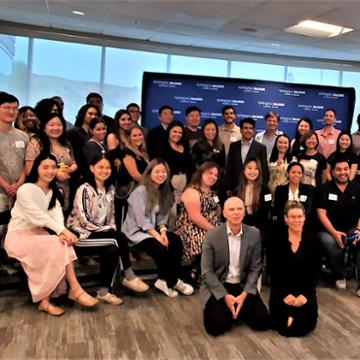 On July 30, Pepperdine Graziadio and associate dean of full-time programs Clemens Kownatzki hosted an Alumni-Student Mixer at the Pepperdine Calabasas campus. 25 students from the MSAF, MSBA, MSHR, and FTMBA Programs and 23 alumni from the MSAF, MSBA, FTMBA, FEMBA, and PKE Programs, along with faculty and staff, attended the mixer that was designed to build relationships and provide networking opportunities between Graziadio students and alumni.
Students and alumni mingled with each other, arranged future informational interviews, and were encouraged to have conversations with each other during lunch. Pepperdine Graziadio advisors and career staff also matched students up with alumni who were hiring at their companies. This mixer was a fantastic opportunity for current students to be better acquainted with Pepperdine Graziadio's alumni network.
Are you a Graziadio alumnus looking to get involved with the student community? Visit our Graziadio Alumni page here.