With Economy Poised to Recover, David Smith Urges Withstraint for California Policymakers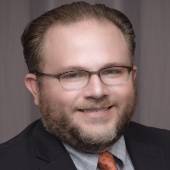 The U.S. economy is poised to stage a strong comeback in post pandemic 2021, says Pepperdine Graziadio Business School economist David M. Smith. The Congressional Budget Office predicts Gross Domestic Product growth of 3.7%. Other indicators such as manufacturing, construction and trades are trending upward. The CBO says the U.S. economy may reach a pre-pandemic peak by mid-2021. Thankfully, the U.S. economy looks on track.
California, however, appears to be on a more perilous course. Dr. Smith urges policymakers to stop ignoring the long-term unemployed, stop discouraging high-wage earners who are leaving the state and stop burdening California companies with lawsuits and punitive actions.The hidden costs of driving out large California employers to lower cost states, is the departure of educated, higher-wage earners. This does not bode well for the future of the great state of California.
The full article is available here.