Deryck van Rensburg Featured on KNX1070 News Radio with Frank Mottek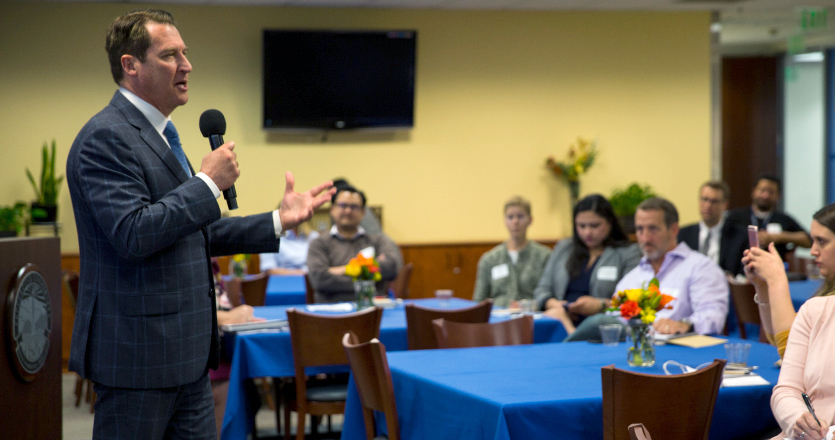 Dean Deryck van Rensburg discussed the Graziadio School's Most Fundable Companies initiative, the Center for Women in Leadership, and the school's global programs with Frank Mottek, host of Mottek on Money on KNX 1070 News Radio. Dean van Rensburg shared the excitement of the second annual Most Fundable Companies List and said "we received over 3,500 applications from businesses throughout the nation, a 40% increase from last year's competition. We had to go through a very lengthy process to trim that list down to fifteen Most Fundable Companies, and 29% of those were from Southern California. Of the top fifteen startups three are located in Los Angeles."
Dean van Rensburg also discussed how the shift of traditional corporate careers to entrepreneurialism has transformed the education sector. He shed light on this trend saying "if you go back 30- 40 years ago, the traditional MBA education was designed for students moving into careers in large companies. Increasingly what we are finding are students that want to get their MBA to broaden their skill set and tools in the toolkit, but they really want to go out and start their own businesses."
Many Graziadio MBA students work on their business while enrolled in the program and launch their business once they graduate. The dean highlighted how the Graziadio Business School provides students with a global orientation through its programs and with 33 global university partners and how the school is committed to empowering women to advance in their careers.