Dean Deryck van Rensburg Named One of LA's Most-Influential Business Leaders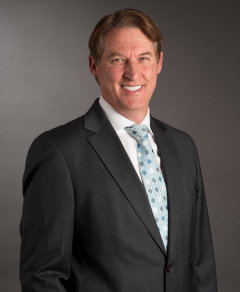 Pepperdine Graziadio Business School dean Deryck van Rensburg was recognized by the Los Angeles Business Journal as one of the 500 most influential business leaders in Los Angeles County on the LA 500 List published annually by the journal. Dean Van Rensburg joins the ranks of esteemed Pepperdine University leaders in receiving this prestigious honor including Pepperdine University president-elect Jim Gash who is being honored this year and current university president and CEO Andrew K. Benton who was previously named to the LA 500 List in 2017 and 2018.
Deryck J. van Rensburg is the ninth dean of the Graziadio Business School, having joined Pepperdine University in 2016. Under Dean Van Rensburg's leadership, Pepperdine Graziadio students are encouraged to become Best for the World Leaders—professionals who apply educational, spiritual, and ethical approaches to positively impact the lives of their colleagues, customers, and communities.
According to the Los Angeles Business Journal, the compilation of the LA 500 list reflects a comprehensive process of research, reporting, and discernment that examined a community of millions and found 500 people whose contributions to Los Angeles County merit inclusion on this exclusive annual list.