David Smith Shares His Thoughts on What it Will Take to Get California Back to Work in CalMatters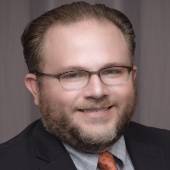 Pepperdine Graziadio Business School labor economist David M. Smith shared his point of view on the California job market and filling thousands of unfilled jobs in the statewide policy outlet CalMatters. Employers say they can't find workers while job seekers say they can't find work. According to the California Employment Development Department, July's unemployment rate is 5.7% lower than the same time last year. Meanwhile, the U.S. Labor Department reported a record high 10.9 million job openings in early August. Multiple factors are discouraging would-be job seekers from filling open positions. However, Smith offers suggestions to fix the problem including paying Californians to return to work, fixing childcare for working parents and expanding training opportunities for high-wage, long-term jobs. On the topic of training, Smith notes Pepperdine Graziadio Business School experienced a 55% increase in applications across all MBA programs during the 2020-21 admissions cycle compared with the previous year.
The full opinion in CalMatters is here.