David Smith Shares Economic Impact of COVID-19 in Los Angeles Daily News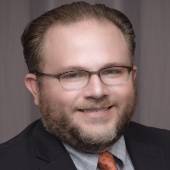 The pandemic and the recession bring a stark reality of "business as normal" with a health emergency. Many professionals, consumer psychologists, and economists are trying to determine the economic damage and how the global pandemic will alter the way we work, live, spend and play. David Smith discusses California's economic future and whether permanent work from home policies will impact California's population. "Can California's economy produce enough livable, high-wage jobs to lure and retain workers? It's clear that people are being lured out of California at an alarming rate and is likely to continue in the near term," said David.
With a historical unemployment rate in California we are likely to see high-cost places like Southern California witness a mass exodus. David recalls the economic pains in Michigan during the 1980s when the automobile industry was hammered by foreign competitors. Today, Southern California is going through its own economic pains in the tourism, food service and entertainment industry. "The big question is, can the California economy show the agility and grit to pull ourselves up by the bootstraps. If past history is any indication, I believe the answer is 'yes.' However, the lift up to surer fitting will be unlike any past recoveries," said David. Read more.