David Smith Provides Analysis on State's February 2021 Job Numbers | Los Angeles Times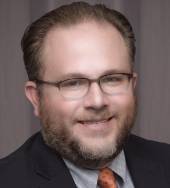 According to the California's Employment Development Department February job numbers, the state's jobless rate fell 0.5% to 8.5% as employers added 141,000 jobs in January. David Smith shares his analysis on the state's recovery and job gains for the Los Angeles area and the state overall. February's job numbers are setting a positive tone as the economy opens up and the COVID-19 vaccination accelerates. Though positive news, California still has a lot of ground to cover. "Many Californians still don't feel comfortable returning to work, which will affect the ability of employers to fill vacant positions," said Smith.
California still has one of the highest unemployment rates in the nation. In addition, many of those experiencing unemployment are women and people of color. The number of minorities that have applied for unemployment benefits is evidence of the inequalities that existed prior to the pandemic and sheds light on the need to address them for a strong and equitable recovery.
The full article is available on Los Angeles Times here.