David Smith Named Interim Dean of Graziadio School of Business and Management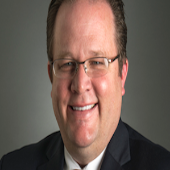 David M. Smith, senior associate dean and associate professor of economics, has been named interim dean of the Graziadio School of Business and Management, effective August 1, 2014.
"I am honored to serve the university in this capacity. We have a great team of faculty and staff to help advance the Graziadio School over the coming year, to pursue our strategic priorities, as well as fulfill the university mission," Smith says.
David earned his B.A. from Wheaton College and both his M.S. and PhD degrees from Michigan State University. Prior to assuming this new role, David has served as associate dean for eight years at the business school, most recently as senior associate dean. In this role, he had primary oversight for the faculty at the Graziadio School, and he was instrumental in launching two new centers, the Center for Applied Research and the Center for Teaching and Learning Excellence. David also oversees the Graziadio School's e-learning initiatives and online MBA program, which will see its inaugural class graduate in December 2014.
Prior to obtaining his PhD in economics, Smith worked for seven years as a manager in the insurance industry. Since completion of his academic credentials, Smith has consulted for various industries, specializing in information technology, financial services, medical, and nonprofit sectors. A labor economist with an applied focus, Smith's economic expertise includes the areas of labor pay and productivity, the economics of gender, and analysis of specific labor markets. He has published in numerous academic and practitioner outlets. His research on credit unions has been used in arguments before the U.S. Supreme Court as well as in state legislative hearings.
Smith closely follows current economic trends and is a frequent commentator on radio and in several newspapers and magazines, including most recently the Sacramento Bee, the Los Angeles Times, USA Today, the New York Times, and the Investor's Business Daily. His opinion in matters related to the Employee Free Choice Act and union negotiations within the entertainment and grocery industries have been widely reported. Smith has been a full-time faculty member at the Graziadio School of Business and Management of Pepperdine University since 1997.