Cristel Russell Applies for Grant to Fund Mental Health Lab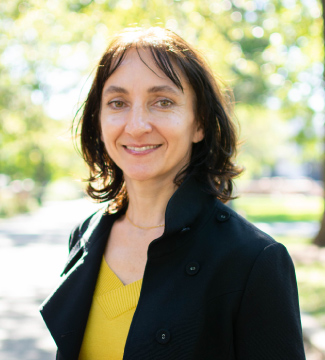 Cristel Russell, professor of marketing at Graziadio Business School, submitted a grant application to the National Institute of Mental Health (NIMH) to uncover more information relating to the stress bias in mental health reporting.
Russell has focused her research to understand how people interact with and consume stories in any medium. Before joining the faculty at Pepperdine this year, she taught at American University in Washington, DC. At American University, Russell developed a lab in which she could measure an individual's emotional response to what they were watching on a computer. Her equipment was able to track the subject's heart rate, eye movements, and much more. If Russell's project is funded, she will use the award to create a similar lab at Pepperdine with a sharper focus on the emotional responses to questions related to the individual's mental health. The lab, she hopes, will increase collaboration between schools on mental health studies.
Russell and the Pepperdine community are eager to hear the results of the application. If you are interested in learning more about internal and external funding opportunities, visit Research at Pepperdine University.