The COVID-19 Comeback: Graziadio Experts Weigh in on Small Business Challenges, Resilience, and the Economy
There has never been a greater need for business expertise to share their knowledge and advice than now. In the midst of a global pandemic, our Graziadio experts are stepping up and talking to the business community on how they can prepare for return to normalcy and operating a business in the post-pandemic economy. To showcase our scholars we are launching The COVID-19 Comeback Graziadio Experts.
In the coming weeks, as the state and nation beings to lay its path to recovery, Pepperdine Graziadio will introduce The COVID-19 Comeback Graziadio Experts to the community and engage with the media on the many challenges we face related to COVID-19 and how business leaders can prepare for the new market. Below we introduce some of the Graziadio experts:

Gary Mangiofico, PhD, Executive Professor of Organization Theory and Management
Collecting Data During COVID-19 Key to Informing Future Business Plans—Post crisis recall can be blurry, and not everyone will be able to come back evenly or equally, so it is important for HR executives to have a re-entry plan that accommodates that variance and potentially unique circumstances of employees. Additionally, HR executives should document observations and record data in real-time so organizations can better prioritize resources and emerge on sound footing after the COVID-19 pandemic. Collecting and categorizing data now will help identify operational gaps as well as ways to better support employees. Change management is often a steep hill to climb when business is booming, but these unprecedented times present a unique opportunity to collect rich data to inform – and back up – the need for changing future practices.
---
Charla Griffy-Brown, PhD, Professor of Information Systems and Technology Management
Cyber Security and Digital Innovation in a COVID-19 Era—Ready or not, the current COVID-era is thrusting the workplace into the digital world. Charla Griffy-Brown can share her expertise on telepresence, cybersecurity, data privacy, and how businesses are learning about new opportunities with digital innovation.She can also describe how the shift to remote work has increased vulnerability right when we need security and business continuity. Dr. Griffy Brown can describe how tech enterprises can take advantage of the pause in order to reset and come back strong. The workplace -- remote and digitally connected -- will never be the same.
---
Dave Smith, PhD, Professor of Economics
Staffing and Returning to Work After Sheltering-in-Place—The global pandemic is taking a toll on the world's economy affecting the livelihood of almost 2.7 billion people. The U.S. is witnessing the highest record of people filing claims for unemployment insurance. Yet gig jobs, online learning companies, grocery stores, and delivery services are seeking to hire hundreds of thousands of employees to meet consumer demand. Dr. Smith can speak to how job seekers or those furloughed should prepare for a return to work. He can also speak about how companies should view their future staffing needs for the medium and long term in an era of uncertainty.
Recent Publications
The Washington Post, Coronavirus Unemployment
The Los Angeles Times, Before the Coronavirus, Hollywood Was Preparing for a Writers' Strike
Daily News, Hollywood Production Goes Dark, Blame Coronavirus
---
Nelson Granados, PhD, Associate Professor of Information Systems and Technology Management
A Surge in Demand for Streaming, Social Networks, Gaming and Virtual Reality -- With live events cancelled and millions of people confined to their homes, viewers of all ages are turning to online channels to socialize, play games, stream shows and movies, and enjoy virtual concerts. Dr. Granados can describe the economic impact on the media and entertainment industry from these changes in consumption and what content creators are doing to keep up. He says despite that the enormous short-term and long-term economic impacts, technologies like social networks and virtual reality could save the media and entertainment economy.
Recent Publications
Forbes, Social Networks and Virtual Reality Could Save The Media And Entertainment Economy
Forbes, How Artist Are Entertaining Massive Stay-At-Home Audiences From Their Own Homes, Often For Free
Forbes, Stay-At-Home Entertainment: Coronavirus Is Already Fueling Online Content And The Virtual Experience Economy
---
Cristina Gibson, PhD, Dean's Distinguished Professor of Management
Social Distancing: Preparing to Care-- Social distancing is requiring us to suppress our profound desire to connect in person. Dr. Gibson argues that we need to adopt the mindset of "care in connecting" -- that we are all in this together -- to serve as an antidote to the emotional turbulence caused by extreme social distancing. Dr. Gibson says this change in mindset will increase our capacity for compassion in this time of increasing turmoil, which is desperately needed to ensure a successful recovery.
---
Kevin Groves, PhD, Associate Professor of Organizational Theory and Management
Succession Plans Will Aid Businesses Now and in the Future—In the COVID-era, many businesses are examining their workforce and determining where to curb costs. However, Dr. Groves warns that history suggests a far more surgical and strategic approach is best. Now would be a good time for large companies, family businesses, and organizations of all sizes and industries to strategically examine their current staffing and talent needs and various scenarios for navigating the current crisis. A paramount concern: putting succession plans in place in the event that an illness, family emergency, or other unexpected event takes a critical executive out of action. Dr. Groves can describe how businesses with succession plans can be better prepared to return from the recession and why businesses should create a succession plan for the future.
---
Miriam Lacey, PhD, Professor of Applied Behavioral Sciences
Creating A Culture of High Hope Virtually—In times of uncertainty, employers can earn a reputation as a trusted partner or unreliable mercenary. Leaders must continually seek new and unique approaches that engender loyalty for the best and the brightest but maintain a focus on the bottom line. Dr. Miriam Lacey can share steps for how business leaders and human resource managers can take to establish a high hope environment.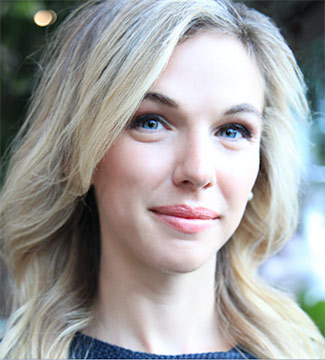 Bobbi Thomason, PhD, Assistant Professor of Applied Behavioral Science
Structural Inequalities Highlighted by the Pandemic—Though COVID-19 knows no income, race or age, certain populations and professions are currently more likely to be not only losing their jobs but also losing their lives. While white-collar workers are telecommuting from second homes in remote areas, low-wage workers continue to be exposed to viruses at work in crowded urban areas - in grocery stores, factories, public transportation, and hospitals. Among dual-career families now working at home with schools and daycares closed, childcare and homeschooling are disproportionately falling on working mothers. The pandemic is exposing cracks in social, political and economic systems around the world that exacerbate existing gender and racial inequalities. These effects are likely to have long-term impacts. Dr. Bobbi Thomason can describe the differentiating impacts of COVID-19, as well as the long-term consequences in the U.S. and global employment market at large.
Recent Publication
Harvard Business Review, What Will Work-Life Balance Look Like After The Pandemic?
Forbes: Why Do Women Make Such Good Leaders During COVID-19?
---
Kurt Motamedi, PhD, Professor of Strategy and Leadership
Smart Decisions Amid Uncertainty—Historically, many innovations are born from crises. Business leaders need to think strategically by asking: what does my client need in response during the pandemic? Dr. Motamedi can describe how leaders must keep fear in check, lead in ways that minimize the ongoing fall out and have a strong emotional connection with employees.
---
John Scully, PhD, Practitioner Lecturer of Accounting and Finance
Navigating the Paycheck Protection Program—The recently enacted Paycheck Protection Plan (PPP) authorizes the Small Business Administration (SBA) to fund emergency loans to small businesses with the opportunity for a large percentage of each loan to be forgiven based upon meeting certain continuing employment requirements. Many small businesses quickly became aware of PPP's benefits and were eager to submit loan applications. Today, the concern is that the SBA funding may run out of funding before many qualified applications are approved, especially given Congress has adjourned without increasing the $350 billion allocated to help small businesses during this emergency. Dr. Scully can describe the Payroll Protection Program, its benefits to small businesses and how to navigate the application process to help secure funding and stage a comeback.
Recent Publications
ValueWalk, Problems With Coronavirus Aid for Small Businesses
Small Biz Daily, Startup and Small Business Survival Absent Outside Funding