Congratulations to Matthew Rosa, Our 2019 Fall Commencement Student Speaker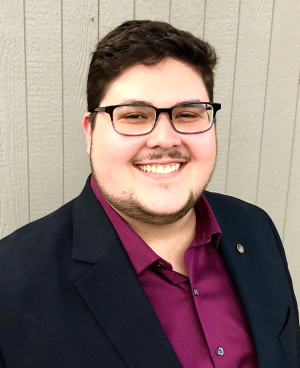 Graziadio is proud to announce Matthew (Matt) Rosa as the 2019 fall commencement student speaker. Matt was raised in Central Texas by his Polish mother and Latino-American father, who instilled Christian values of diligence, character, and a love for learning. Driven to learn and succeed, Matt joined Graziadio Business School in 2018 to earn his Bachelor of Science in Management.
Two years later, the program not only taught him the necessary skills to successfully manage a team but also provided him with a transformational experience where he grew professionally and personally. While attending Graziadio, Matt co-founded Rhinos Consulting Solutions and recruited his Graziadio peers for special projects. In one case, Matt recruited three Graziadio students for a paid consulting project on CRM data migration with a $25 million manufacturing company.
Currently, Matt works cross-functionally as a program manager at a Dallas-based irrigation technology firm where he helps optimize strategy, technology, and processes. Matt hopes to one day become an angel investor for alternative energy start-ups.
Congratulations to all our #PepperdineProud students that will be celebrating their commencement on December 7th.