Cole Short's Research on ChatGPT Featured in the Journal of Business Venturing Insights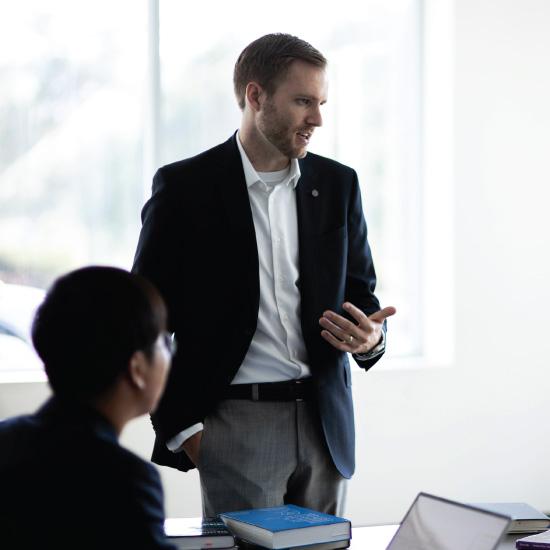 The introduction of artificial intelligence and generative language models like ChatGPT represent a seachange for the development of entrepreneurial rhetoric. In research co-authored by Pepperdine Graziadio Professor Cole Short, and published in the Journal of Business Venturing Insights, Short and his co-author Jeremy Short (University of North Texas) explored how these generative models such as — GPT-3.5 and GPT-4 — can effectively produce and refine common entrepreneurial rhetoric.
By using ChatGPT to generate elevator pitches, social media pitches, and crowdfunding pitches that mimic the styles of celebrity CEO such as Elon Musk, Indra Nooyi, Tony Hsieh, and Lisa Su, the study evaluates the implications of prompt engineering — the fine-tuning of inputs provided to language models to produce desired outputs — for entrepreneurship research and practice.
Read the full study at ScienceDirect.