Christiano Manfre Weighs in On How LA Wealth Managers Are Handling the Wealthiest's Portfolios During the Pandemic in the LABJ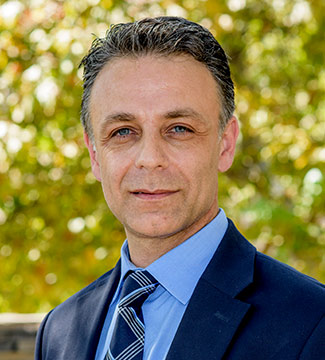 While the pandemic's economic impact has been devastating for some Angelenos, most of L.A.'s well-heeled have been relatively insulated from the financial fallout. Local wealth managers say the distinct investing approaches employed by wealthy Angelenos have helped them sustain, and in some cases even grow, the value of their portfolios this year.
The managers are tight-lipped about client identities — a basic expectation in the industry — but they hint that many of those clients would be counted among the "who's who" of Los Angeles' wealthiest. And although the local wealth managers can't name names, the strategies they employ are fair game for discussion. Most suggest that a key factor in their clients' success is an unemotional approach to investing.
Christiano Manfrè, PhD, practitioner lecturer in finance at Pepperdine Graziadio and a former investment banker, described the importance of holding to a strategy and the benefits this approach brings to affluent investors.
"Wealthy individuals tend to be a bit more sophisticated and understand a bit more about cycles," Manfrè said. "If '(Average) Joe' sees the stock market going down, he tends to sell, which is a bad idea because you sell at the lowest point. Then he buys when it goes back up."
"Wealthy individuals tend to either know about (holding) or consult with people who understand about holding," he said.
Manfrè added that, in addition to financial acumen, well-off investors typically have a buffer of available capital and expendable funds that many average investors lack. "Wealthy individuals can afford to stay invested," he said. "The smaller investors might need that $10,000 or $20,000 (they have invested) in the stock market for things like house repairs. (When the market goes down) they get spooked and pull their money out and lose a lot of money."
The full article is available here.