Brandi Harleaux (MBA '12) Named 2023 Texas Small Business Person of the Year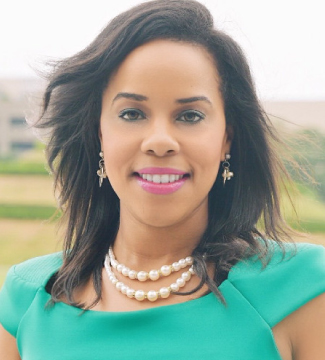 Brandi Harleaux (MBA '12), second-generation owner of South Post Oaks Recycling Center (SPORC), Pepperdine Graziadio alumna, and member of the Graziadio board, was named the 2023 Texas Small Business Person of the Year by the U.S. Small Business Administration (SBA).
Harleaux was given the honor by SBA Administrator Isabella Casillas Guzman, who serves as the voice for America's 33 million small businesses and innovative startups in President Joe Biden's Cabinet. An award was granted to a small business person in each of the 50 states, the District of Columbia, and Puerto Rico.
"Our 2023 State Small Business Persons of the Year have given their all to achieve their American dream — to own and build a strong, resilient business; create jobs; increase competition and innovation and power America's historic economic recovery," said Administrator Guzman in SBA's press release. "These incredible entrepreneurs show the vibrancy and grit of our nation's small businesses. From Main Street to manufacturing hubs and tech centers, they are powering our economy. We hope their stories inspire and motivate the next generation of entrepreneurs."
Harleaux has over 25 years of entrepreneurial experience and is an innovative leader and speaker on innovating through engaged leadership, resilience, women empowerment, diversity and female entrepreneurship, and how to build and sustain a successful family-owned business. Prior to becoming CEO of SPORC, Harleaux worked in areas of strategy and organizational development and talent management for Fortune 500 companies such as The Walt Disney Company, Northrop Grumman, Target Corporation, and Southern California Edison.
Read the full press release at the SBA website.