Book Author and Pepperdine Graziadio Alum Andrew Marr Inspires Mental Health Film Quiet Explosions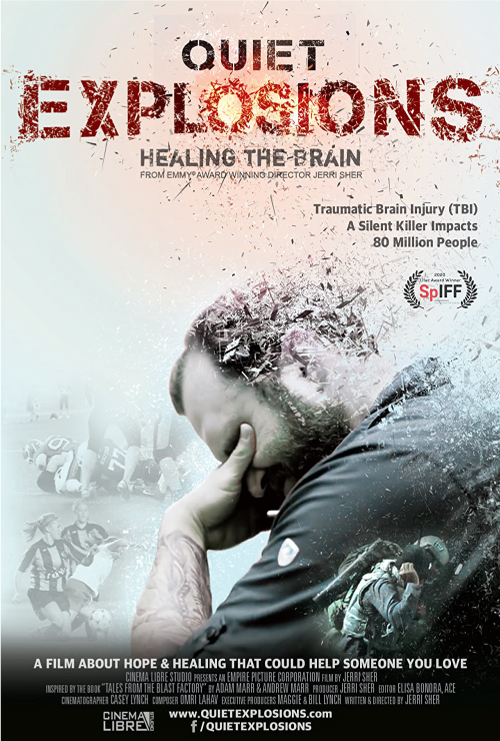 Pepperdine Graziadio alum and Yellow Ribbon Program participant, Andrew Marr (MBA '20) is drawing widespread attention to Traumatic Brain Injury (TBI) from the release of Quiet Explosions, a film based on his book, Tales From the Blast Factory: A Brain Injured Special Forces Green Beret's Journey Back From the Brink. As a decorated Green Beret in the United States Army Special Forces, Andrew faced many difficult situations throughout his three deployments in Afghanistan. He returned home a quietly broken man with continuous challenges including depression, anxiety, and panic attacks.
The film unpacks his story and of others who experience trauma from brain injury and mental health disorders. Through gripping interviews with patients and caregivers, viewers will understand why conventional protocols have failed and why a very specific kind of healing for TBI can alter the course of people's lives forever. Marr, who recently finished his MBA at Pepperdine Graziadio, co-founded Warrior Angels Foundation 501(c)(3) and the Millennium-Warrior Angel TBI Network which helps to reach and treat thousands of individuals who have had similar experiences as his own. Today, as a Best for the World Leader, Marr is proudly making a positive impact on the lives of others.
To learn more about Andrew's story and Quiet Explosions, visit here.