Pepperdine Graziadio Business School Ranked as One of the Top U.S. Business Schools by Bloomberg Businessweek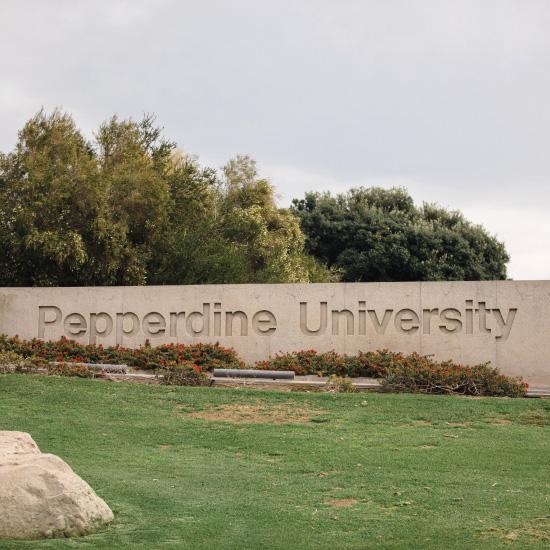 Pepperdine Graziadio Business School was ranked again as one of the top U.S. business schools in Bloomberg Businessweek's 2022-2023 rankings. Graziadio was ranked #63 overall in the United States and ranked 15th for both the Entrepreneurship and Diversity sub-categories. A full list of Graziadio's Bloomberg rankings is below:
#63 Best B-School
#15 Entrepreneurship
#15 Diversity
#45 Learning
#65 Networking
#68 Compensation
Bloomberg's methodology relies heavily on feedback from students, recent graduates, past alumni, and employers to gain unbiased feedback on the b-school experience and post-grad benefits of earning an MBA. Schools from across the nation participate and Graziadio's rankings year over year are a testament to the high-caliber education it delivers. Specifically, in the Diversity category Graziadio climbed by five spots from the 2021-2022 rankings, which showcases the school's continued effort to be fully committed to diversity, equity, and inclusion.
Graziadio is also proud to again be recognized for entrepreneurship with the #15 ranking in the nation. This is further evidence that the "entrepreneurial spirit" that the school's benefactor Graziadio L. Graziadio Jr. instilled in the institution shines through in the coursework and curriculum. Whether students want to start their own business following graduation or go on to hold leadership positions within small, mid, or even a large Fortune 500 business, the foundation of knowledge around entrepreneurship that Graziadio provides continues to be a critical piece of information in achieving great success.
Graziadio believes fully in fulfilling its mission of developing Best for the World Leaders, which these rankings prove evident. Graziadio is continually striving to build a diverse community of ethical leaders, who are bold and act with intention and contribute to the transformative educational experiences that Graziadio offers.
To learn more about Bloomberg Businessweek's Rankings click here.