Pepperdine Graziadio Celebrates Black History Month by Highlighting Notable Alumni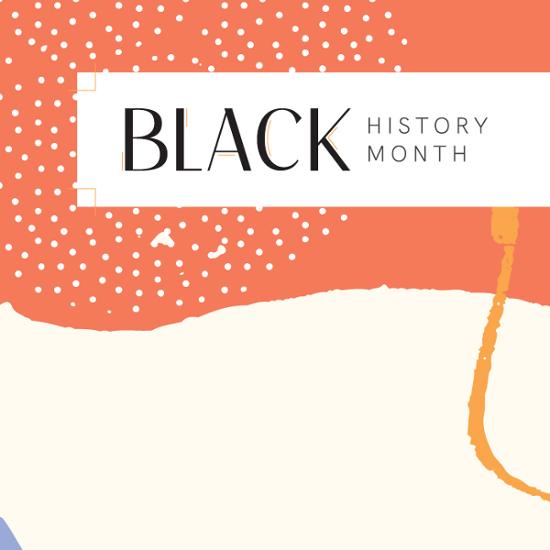 To celebrate Black History Month, Pepperdine Graziadio is recognizing the accomplishments of five Graziadio alumni that are Black leaders in our communities. These Graziadio alumni illustrate what it means to be a Best for the World Leader with their exemplary leadership abilities while being dedicated to making a positive impact in their local and global communities. We invite you to explore and support our alumni and their successes.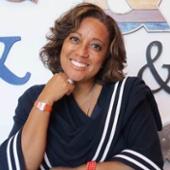 Candi Castleberry (EMBA '06), Vice President of Global Diversity, Equity, and Inclusion, Amazon
"My cohort included leaders from start-ups to corporate who worked across multiple industries. Our collective experiences and exposure nicely complimented the curriculum, have influenced my every role since graduation, and continue to create a-ha moments, even today."
As Amazon's Vice President of Global Diversity, Equity, and Inclusion (DEI) and a member of the senior leadership team, Candi Castleberry is focused on leveraging science and technology to drive systemic change in DEI. A visionary change-agent with two decades of experience helping organizations move from bolted-on to built-in diversity, is leading the integration of DEI throughout the employee, customer, and community experience.
Candi is a recognized leader, having been named one of the 100 Most Influential Women in Corporate America by Savoy magazine. While attending Pepperdine Graziadio and obtaining her executive MBA, Candi traveled to Asia with her cohort, where they were introduced to the work culture and impact of government on businesses such as healthcare, law firms, and manufacturing companies.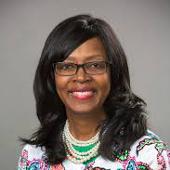 Kim Folsom (FEMBA '02), Chief Executive Officer and Founder of Founders First Capital Partners, Inc.
"My Pepperdine MBA program gave me a great space to learn what it took to launch my first business. Having access to the combination of amazing knowledgeable faculty, entrepreneur practices, and collaborative student colleagues was critical to support me with developing and implementing our first business plan."
Kim Folsom founded Founders First Capital Partners in San Diego in 2015 to provide a virtual small business growth accelerator and revenue-based venture fund focused on helping small and underserved businesses achieve exponential growth. Kim also founded LIFT Development Enterprises, Inc., a non-profit community development organization to help the small business community to overcome the challenges they face due to lack of access to capital.
Both organizations represent a new, innovative breed of programs that are addressing the gap in funding companies led by diverse founders. Pepperdine Graziadio helped Kim discover her unique path to entrepreneurship and successfully carries out the mission of Founders First by leveraging her years of entrepreneurial experience to help hundreds of other underrepresented founders get funding for their growing companies.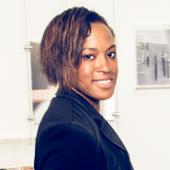 Lauren Gibbs (EMBA '14), Silver Medalist, Olympian, Senior Advisor, Leadership + Curriculum Development for the Posse Foundation
"My time at Pepperdine gave me the push I needed to take more calculated risks in my professional life; it reminded me that I can step out of my comfort zone and chart my own path."
As an Olympic athlete, Lauren Gibbs embodies perseverance and determination. Lauren won a silver medal in the women's bobsled competition in the 2018 Winter Olympic Games in PyeongChang only four years after taking up bobsledding, making the U.S. bobsled team in her first year in the sport. She is currently the Senior Advisor, Leadership + Curriculum Development for the Posse Foundation. Posse is a college success program that identifies students and veterans for their leadership and academic potential. Posse Scholars receive full-tuition scholarships from some of the top universities and colleges in the United States (Pepperdine is a Posse partner). Lauren is also a public speaker at universities, corporate leadership, and non-profit organizations.
Lauren was already an experienced manager when she started her executive MBA at Pepperdine Graziadio, but she was nervous about starting the program. She was relieved to find out that many of her classmates felt the same way and eventually developed long-lasting relationships with her cohort and the faculty. In addition to representing her country at the Olympics, another career highlight for Lauren was giving a TEDx Talk where she shared her journey from working in corporate America to becoming an Olympic athlete. She inspired her audience with the message that "it is never too late to be who you are meant to be."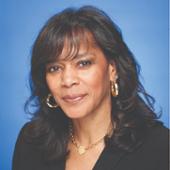 Daphne Harvey (EMBA '98), Senior Vice President of Global Sourcing and Procurement, NBCUniversal Media, LLC
"The ethics series offered as part of the EMBA program was exceptional. The visit to the Nellis Federal Prison camp, along with the discussions with the white collar prison inmates should be a mandatory part of all executive education."
As Senior Vice President of Global Sourcing and Procurement at NBCUniversal, Daphne Harvey oversees strategy development, negotiations, and contracting, with annual spending of over $12 billion. Daphne has spent her career building global sourcing and procurement organizations for two entertainment industry giants.
A major takeaway from completing the executive MBA program at Graziadio was an appreciation of elevated results through effective teamwork. This inclusive approach earned Daphne and her team the trust of their business partners, which was a key factor in generating over $100 million in annual cost savings. Daphne also championed the EDGE Accelerator Program at NBCUniversal, which teaches diverse suppliers to develop skills to compete with larger businesses for lucrative contacts.
Daphne is proud to be part of three generations of higher education in her family – all from Pepperdine.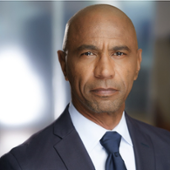 Quincy Newell (FEMBA '12), Attorney at Law, Sanders Roberts LLP, Founder and CEO, TwentyOne14 Media
"One of the most impactful realizations I've had during my career was understanding that there is no substitute for doing the work necessary to reach your goals. There are no shortcuts. So roll up your sleeves and get to it."
Guided by four main principles - integrity, stewardship, courage, and compassion - Quincy Newell believes a successful business is created by seeking the collective good along with shareholder value. With a 30+ year career in entertainment and media, he has held senior-level executive posts at a variety of independent and mainstream music and film companies including HITS Magazine, Warner Music Group's Rhino Entertainment, Ventura Distribution's UrbanWorks Entertainment, Universal/Vivendi's Codeblack Entertainment and Lionsgate, where he served as EVP & GM of Lionsgate's subsidiary Codeblack Films.
In addition to his law practice, Quincy continues to be active in his non-legal business endeavors. He serves as part of the executive team at Hidden Empire Film Group and is the founder of TwentyOne14 Media, a content sales, production and strategic advisory company. In 2020, Quincy partnered with Cinedigm and Fuse Media to develop and launch Shades of Black, an African American targeted streaming FAST channel. Quincy's passion for mentorship, inspired him to pen and publish the book, "Insights: If Boys Never Learn, Men Won't Know" in 2017 with the goal of offering words of mentorship to young men of color seeking guidance in their lives.
Quincy was a member of the Pepperdine University's Graziadio Business School board where he served as co-chair of the Entertainment committee until 2022. Quincy is also an adjunct professor at both the Graziadio and Seaver schools. He was awarded Graziadio's Distinguished Alumnus Award in 2018.