Bernice Ledbetter Nominated for Los Angeles Business Journal Champion of Women Award and Will Featured on the Women's Leadership Panel on June 9th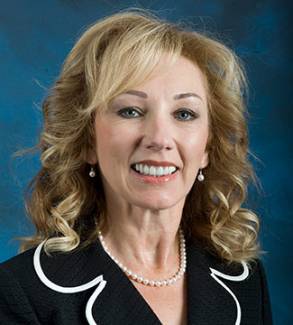 Bernice Ledbetter, practitioner lecturer of organizational theory and management, dean of student and alumni affairs and director of the Pepperdine Graziadio Center for Women in Leadership is nominated for the Los Angeles Business Journal's Champion of Women Award for the 2021 Women's Leadership Series and Awards. Ledbetter will participate as a panelist in the first of a three-part virtual series, "Beyond the Glass Ceiling The Greater Good Generational Inclusion." Women make up half of the world's population, yet face barriers throughout the workplace from being recruited to earning promotions. The panel will discuss the importance of diversity and inclusion in organizations, especially for women in leadership roles. As we rebuild the economy, bridging the gap, encouraging women employees and supporting diversity in leadership positions must be a priority for organizations and society. The panel discussion will take place on Wednesday, June 9, 2021 from 2:00 PM to 3:30 PM.
To register for the free event, visit the Los Angeles Business Journal's website.