Asphalt Industry Recognizes California Treasurer and Pepperdine Graziadio Alumna Fiona Ma for Leadership in Infrastructure, Recycling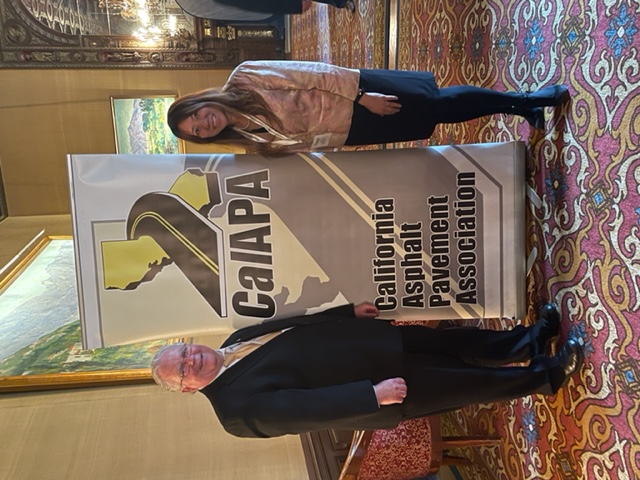 The asphalt industry recently recognized the Hon. Fiona Ma (MBA 00), Treasurer of California, on May 19 in Los Angeles for her longtime leadership in infrastructure protection and sustainability, including promoting asphalt recycling. Ma, a Pepperdine MBA alumna and past recipient of a Pepperdine Distinguished Alumni Award was recognized by Russell Snyder, CAE (BA, Seaver College, Pepperdine University, 1983), who is executive director of the California Asphalt Pavement Association. The California Asphalt Pavement Association (CalAPA), founded in 1953, is a non-profit trade association representing the asphalt pavement industry in California. Members of the association include asphalt producers, refiners, paving contractors, suppliers, engineering firms, testing labs, equipment manufacturing companies, and others that are part of the industry. As we invest in rebuilding our transportation infrastructure, all Californians can be assured that we are doing it in a sustainable and cost-effective way that addresses our landfill and climate change challenges today and in the future, said Ma. Asphalt is the world No. 1 recycled material, but too often public agencies were slow to recognize that reclaimed asphalt from road repairs can be blended into new pavement mixes that are just as durable as the original, said Scott Fraser, General Manager of R.J. Noble Co. and current chairman of CalAPA.
Read more on CalAPA's website here.