Arman Davtyan Shares Advice for Prospective MBAs on How to Choose the Right MBA in U.S. News & World Report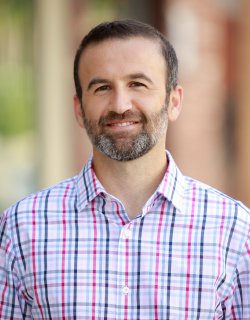 Arman Davtyan, assistant dean of enrollment management, advises prospective MBA students to think about both their career aspirations and the skills they wish to cultivate. "Some MBA candidates are seeking to grow their leadership capacity, while others may be more interested in gaining technical skills in areas such as accounting, finance, or digital marketing," Davtyan stated. "In the case of aspiring entrepreneurs, they may benefit from the opportunities of a professional peer network afforded by entering an MBA program. Identifying these specific needs and interests will help guide one's search for compatible business programs." Another factor for MBA hopefuls to consider, Davtyan says, is which type of MBA works with their schedule, since there are both full-time and part-time options. Cost is another important consideration, he suggests.
The full article is available at U.S. News & World Report.