Alum Raymond Hall Shares Successful Managerial Coaching Tips on HR.com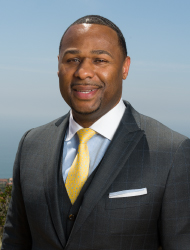 Raymond Hall, head of human resources for the Americas at JLL, shares his expertise on how business leaders can move from managing to coaching and from oversight to engagement. Shifting to a mastery of coaching skills is essential to helping managers engage with what the Harvard Business Review describes as "a workforce that no longer wants, nor responds to, the traditional 'command and control,' top-down boss." Managers that help connect employees to the organizational purpose and strategy - not just tasks - will have greater success in engaging and retaining employees. Raymond shares that these managers are coaches who have not just an oversight role, but a role in deepening the level of engagement.
The key to successful managerial coaching is the willingness to acknowledge what employees are doing right. Goal setting and performance conversations need focus on strengths and abilities, as well as opportunities for improvement. A study by Lighthouse Research and Advisory found that high-performing companies are 37% more likely to use recognition to drive performance. Organizations intent on meeting bottom-line goals need to invest in employees and develop a new generation of managerial coaches. Read more.