Alum Oscar Gonzalez Celebrates 40 Years of Business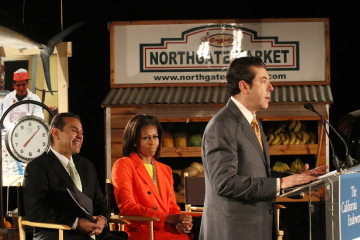 Northgate González Market is one of the largest and most successful Hispanic supermarkets in the U.S. Founded in 1980 in Anaheim, California, Don Miguel González and his son Miguel González Reynoso purchased a liquor store that would soon become a grocery store and a family legacy. In the beginning, Don Miguel González and Doña Teresa Reynoso's thirteen children helped operate the store. It offers nostalgia products imported from Latin American countries. In hopes of taking the family business to the next level, the youngest brother, Oscar González, decided to study at Pepperdine Graziadio Business School. After graduating in 2006, Oscar began laying the foundation to grow the company and implemented his business school teachings into the family business.
Now with 41 supermarkets located in Orange, Los Angeles, San Diego and Riverside counties and employing over 6,000 people, Northgate González Market is celebrating its 40 year anniversary. Looking into the future, Northgate González Market plans to expand and open ten additional grocery stores, integrate new technology into their stores, become the best company to work for and to continue to provide customers with the best service and quality food products.