Magic Johnson Enterprises Names Alexia Grevious Henderson (MBA '20) as VP of Strategic Partnerships and Marketing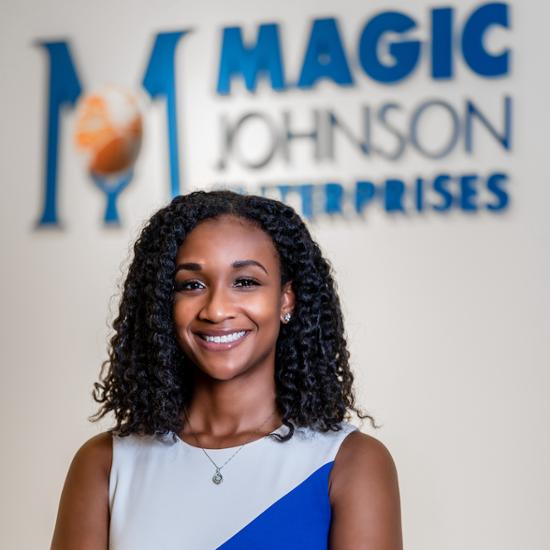 Alexia Grevious Henderson (MBA '20) was named Vice President, Strategic Partnerships and Marketing at Magic Johnson Enterprises (MJE). In this new role, Henderson will manage external relationships with the company's partners, oversee the activation of all contractual partnership obligations, and assist the MJE's president on all business development initiatives. Additionally, Henderson is responsible for the strategic advancement of the corporate brand of Earvin "Magic" Johnson through all marketing and communications efforts.
"My experience at the Pepperdine Graziadio Business School was pivotal for my career," Henderson said. "I went into my MBA program focused on entrepreneurship because I wanted to own my own sports management firm, however, since learning how to take an idea from conception to a valuable business proposition, I've shifted my focus and now recognize that I'm a very strong intrapreneur. The relationships I built and information I acquired during my time at Pepperdine played a huge part in my promotion to Vice President at MJE."
Prior to joining MJE, Henderson served for two seasons as the corporate communications manager for the Washington Commanders. She began her career at the NCAA headquarters in Indianapolis, working in the NCAA web/multimedia communications department.
A native of Fort Mill, SC, Henderson received her BA from Clemson University and MBA from Pepperdine University. She currently resides in Los Angeles, CA with her husband Aaron.
Learn more about Grazaido's MBA programs.