The Accelerators: How to Attract Investors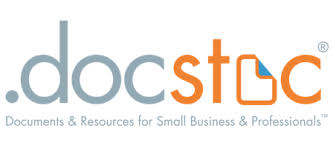 ​Many entrepreneurs find it difficult to navigate the options when it comes to raising capital for their nascent businesses. The competition for investor attention can be fierce.
Twenty-eight percent of business owners who attempted to raise capital last quarter were able to do so from wealthy individual "angel" investors, up from 13% in the second quarter, according to a survey of 2,361 entrepreneurs by Dun & Bradstreet Credibility Corp. and Pepperdine University's business school that was fielded from July 22 to Aug. 15. Meanwhile, 14% were able to raise venture capital in the third quarter, up from 7% in the year earlier period, the researchers said.
On the Accelerators, a blog on the challenges of starting a business, experienced entrepreneurs and venture capitalists shared tips on attracting investors. Edited excerpts:
Be Confident, Not Needy
Venture investors are well aware of the risks of building billion-dollar companies, much more so than the entrepreneur. Your job is to get them excited about a massive opportunity. Paint the grandest vision for what your business will become. The best thing you can do in a pitch meeting is paint a big vision of something that should seem audacious and even outlandish.
At the same time, you should try to subtly convey that your deal is going to get done regardless of their investment. Don't come from a place of need, which we all naturally repel. Create scarcity—let them know that this funding round is closing soon, and that you're really there to see if you're the right fit for each other.
Every investor wants to invest in a confident team. Having that certainty helps you walk the line between confident and cocky.
—Jason Nazar, co-founder, Docstoc, Santa Monica, Calif. & Pepperdine University Graziadio School of Business and Management alum.
Click here to read the full article in the Wall Street Journal.