How to Carefully Weigh the Value of a Graduate Degree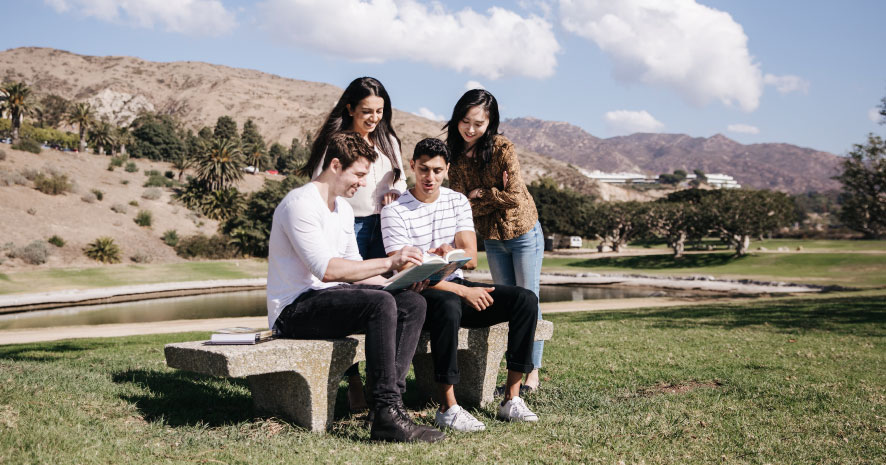 Ever wonder about the true value of a graduate degree?
I remember applying to my doctoral program nearly two years ago, pondering that same question. The angst of the unknown and weighing the pros and cons of my potential decision. When I received the admittance letter, I was in shock. I felt honored and at the same time, the doubts swirled.
We have been there at one time or another, questioning our decision to potentially embark on a graduate degree. Is graduate school worth the risk? What if I do not finish the program? How much debt will I have at the end? Will my income significantly increase afterward? Do I have to stay in one industry for years to have my loans forgiven?
Within this piece, we will review the following value factors of earning a graduate degree:
Return on Investment (ROI)
Finances
Pivoting
Flexibility
Network
Return on Investment (ROI)
First, let us take a deeper look at the payback for our well-earned monetary and time investment.
Increased Salary
On average, graduates with a master's degree may potentially earn 20% more than their bachelor's degree-holding counterparts. Earnings for bachelor's degree recipients average $66,000, master's degree holders average $81,000, doctoral degree graduates average $113,000, and professional degree employees average $127,000. Employers appear willing to pay more for earned qualifications, thus creating future employment and career advancement.
Job Opportunities
In light of an increasingly educated workforce, 33% of surveyed employers reported hiring holders of a master's degree for jobs that previously only required a four-year degree. While graduate programs help students specialize their skills, they also contribute to the development of their leadership abilities. Employers truly value qualified candidates who go beyond technical knowledge, demonstrate their ability to analyze and solve complex problems, and strive to be lifelong learners.
Finances
Second, we will comb through potential financial scenarios, because who doesn't want to protect their money, am I right?
Financial Aid & Loan Forgiveness
Typically, schools have a financial aid department to assist with questions about internal and external scholarships, incentives, and grants. When necessary, loans are also a common option, with approximately 40% of annual federal loans given to graduate students. Depending on a student's situation or industry of employment, there are also opportunities for loan forgiveness, cancellation, or discharge.
Assistantships & Tuition Assistance
One option to reduce or avoid loans is to research your institution of choice and determine if there are assistantships that will partially fund your desired program. Aside from fellowships, some employers may also provide tuition assistance toward degree costs. Determining the expenses and financial assistance will help create a budget and comparison to the projected ROI.
Pivot, Pivot, Pivot!
Third, let us take the Friends approach to embrace transformation.
Career Shift
With the rise of technology and artificial intelligence (AI) replacing certain types of jobs, graduate education may be the key to starting a career pivot. One tip is for potential students to choose a program related to an industry with projected future growth. More and more graduate schools are incorporating soft skills into their advanced degrees, such as leadership, teamwork, communication, conflict resolution, social and emotional intelligence, and time management, to provide qualified candidates to future employers.
Pursuing Your Passion
When first starting a career after an undergraduate degree, graduates are not highly self-aware to determine their true passion. To avoid a long career with burnout, stress, low productivity, and low engagement, a graduate degree may help guide a learner to a role that involves mastery, a sense of community, and purpose. As an illustration, moderate to high job satisfaction was reported among 89% of individuals with a bachelor's degree or higher.
Flexibility
Fourth, we can lounge in our most flexible clothes and consider all of our learning options.
Modality
For those who wish or need to work full-time, there are options to pursue a graduate degree part-time or online to align with their schedule. The flexibility of a learning modality allows the student the freedom to choose the learning environment best suited to their needs. These various options also allow for comparison in costs, program length, commute, and type of program.
Educational Background
No matter the lack of self-awareness at an early age or the selection of a niche undergraduate degree, an advanced degree provides the opportunity to broaden a learner's expertise to complement their background. This educational expansion of knowledge enhances the future job opportunities and skillset in the workforce. Personally, all of my three degrees are different majors and were fortunately considered complementary to my current doctoral program.
Network
Last but not least, we will visit the different personal connections we can create.
Colleagues & Alumni
One survey demonstrated that 85% of job roles are filled via networking. Classmates are one vital source of the graduate school network, serving as close companions, feedback providers, and connections to future opportunities. Alumni networks also serve as valuable links to careers, donors, mentorship, and the industry of specialization.
Employer Partners
Industry professionals serve as another component of a beneficial network. Certain graduate programs provide educational programs where students work with businesses to solve problems and gain real-life experience. These professional relationships may also turn into mentorships as well as potential references and recommendations for future job openings. Most importantly, one professional connection will lead to another and increase job candidacy.
Look, I was in your shoes years ago contemplating my master's program and again during the pandemic considering a doctoral degree. While the path of choosing whether to enroll in graduate school or not is no light task – weighing the value of the degree and the perceived risk is helpful. I encourage you to explore these important areas of value for the institutions that are sparking your interest. There is no harm in conducting research and applying for a program when you are ready. All you can do is put your best foot forward and make the decision that most aligns with your personal vision. You can do this!

About the Author
Name: Alejandra Jimenez
Position: Recruitment Advisor, Part-Time Programs at Pepperdine Graziadio
Program: Doctor of Philosophy, PhD at Pepperdine GSEP