National Hispanic Heritage Month: Vanessa Beltran
Enrollment Engagement Coordinator at Pepperdine Graziadio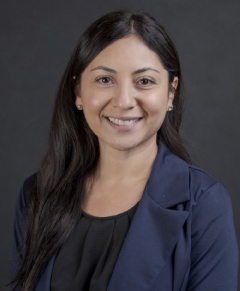 Share a little bit about your background:
I was born in Los Angeles, California and I am the oldest of two brothers. In the year of 2013, my father was deported to Mexico which led my family and I transitioned from living in Los Angeles to Tijuana, Baja California Mexico. I will forever be grateful for the challenging times that I had to face in a country that I knew nothing about because it made me into the person I am today. Living in Mexico for so many years helped me discover the beauty of being Mexican American. I am fortunate to know how to navigate through two different countries, my life in Mexico and my life in the United States.
I attended San Diego State University and was a first generation college graduate. My years at San Diego State University were some of the best years of my life. I was part of a student club called Movimiento Estudiantil Chicano de Aztlán (MEChA) an organization that helps promote higher education in the latino communities of San Diego. A year after graduation, I relocated to Los Angeles where never in a million years imagined that I would ever get a dog- I LOVE my dog Kobe! Kobe actually understands commands in English and Spanish.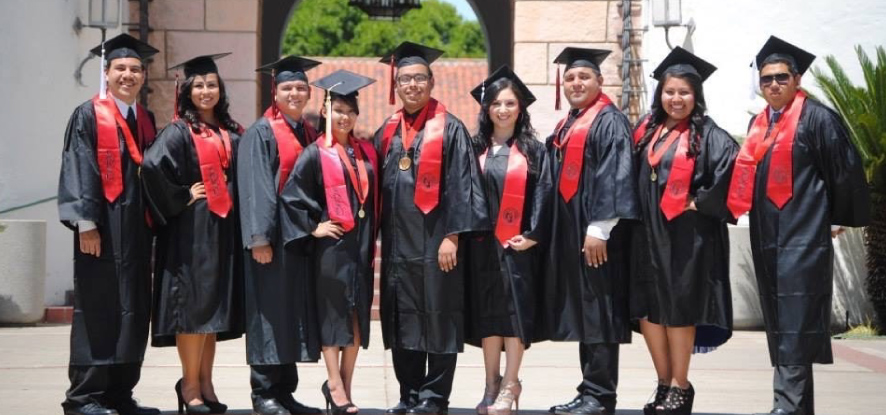 Picture: Movimiento Estudiantil Chicano de Aztlán (MEChA), Senior members all first generation college graduates, Class of 2014


What are some Hispanic/Latinx customs/traditions that are meaningful to you?
My absolute favorite Mexican tradition is the birthday celebration of the Virgin of Guadalupe "La Guadalupana" on December 12th where she is celebrated across the U.S and Mexico. The customs in Mexico are going to church service at midnight where people bring her flowers, there is live music for everyone to sing along. After church service there are many food vendors, fireworks and folklórico dances all in celebration of our Virgin of Guadalupe. The tradition here in Los Angeles takes place at the Placita Olvera Downtown Los Angeles and it definitely gives you Mexico vibes!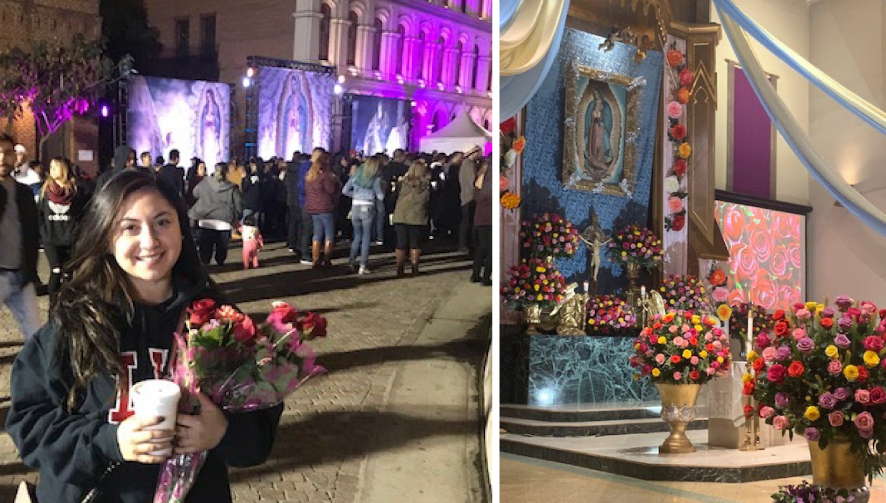 Picture: Placita Olvera, DTLA- December 12, 2017, Virgin of Guadalupe celebration


What is a local Hispanic/Latinx business that you support?
It is very important for me to support small businesses. Here in Los Angeles there are a lot of latino family food businesses. I definitely visit these businesses at least once a week!
Leo's Taco Truck- Variety of street tacos
Teddy's Red Tacos- They have a variety of locations & they have the best birria street tacos!
El Comalito- Variety of Mexican food
La Michoacana- Variety of ice cream and sweet treats!


What's your favorite Hispanic/Latinx song or type of music?
I listen to a variety of latino music from Spanish Rock, Mariachi, Reggaeton, Cumbias. To stay motivated during these times of working from home I need to listen to artist like;
MANA- Oye Mi Amor
Selena Quintanilla- Bidi Bidi Bom Bom
Celia Cruz- La Vida Es Un Carnaval
Daddy Yankee- Lo Que Paso Paso