Doing More Than "Apply & Pray": How to Elevate Your Career Prospects for 2022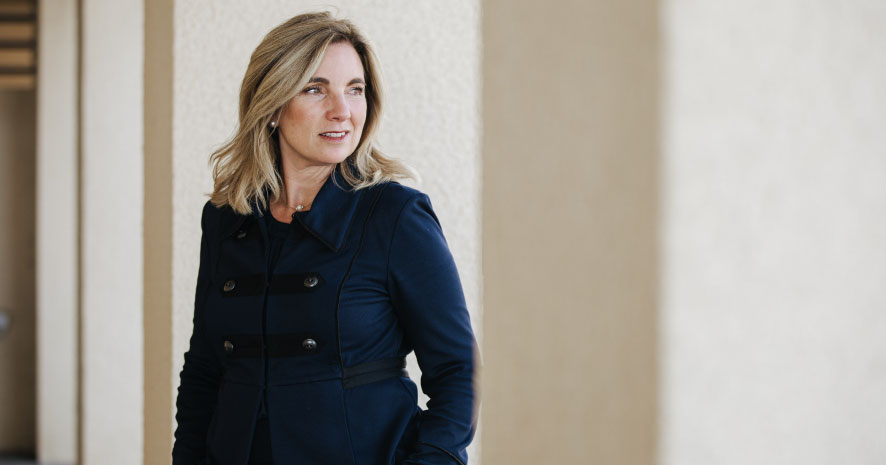 As the world continues to evolve in the digital age (what some business professionals have coined as the fourth industrial revolution), new and exciting career opportunities are abundant in almost every field today.
Whether you're interested in taking a Best for the World Leader's approach to immerse yourself into a values-based career (have you watched our Beyond Meat interview?) or jumping into a space that has yet to be explored (Climeworks, anyone?), there are not as many slim pickings when it comes to career prospects in the digital era.
So, then the question(s) becomes, "how do I secure one of these job opportunities? And how can I increase my likely hood of being a strong contender?"
Whether you're a tenured professional looking to pursue a new career opportunity in a budding industry or a recent college grad, throughout this feature, we'll look at:
Tips and tricks to elevate your career search
Food for thought
Tips and Tricks to Elevate Your Career Search
First, we will explore ways to elevate your career prospects to improve your career opportunities and maximize the probability of you getting hired (hopefully at your dream job.)
Utilize LinkedIn
If we're keeping with the theme of the "digital era," LinkedIn is a solid place to start. LinkedIn was created to connect professionals worldwide and help bridge the gap between career prospects and career hire, ultimately helping you find and secure great opportunities. As we continue to progress, especially as it relates to careers in the digital arena, there are many possibilities—some that even allow fully remote work.
So, then what are some strategies to utilize LinkedIn best? See below.
Make sure your profile is strong—meaning you have a high-quality professional picture, a well-built-out summary of your career interests, experience, and skills, and that you showcase all of the work that may be relevant to your field.
Connect with those in your industry and/or those who work in an industry you're interested in working for.
Find hiring managers, connect with them, and express your interest in a job. Pro-tip: ask them how you can be a solid contender to work at their company.
Seek recommendations. LinkedIn has a "recommendations" section that allows for colleagues, supervisors, and more to share their voices about your performance, work ethic, skills, and more. The best part? These are genuine recommendations. Exceptionally few people would be willing to write a recommendation for you if they didn't think you were a strong colleague. So, if they're ready to write a recommendation on your behalf, it speaks to your overall strengths as a career professional.
Add your career assets, including your resume, cover letter, and a portfolio of your work (if relevant.)
Share when you're looking for work, interested in pursuing a new opportunity, or are open to learning. LinkedIn is a diverse community; you never know who may come across your profile and could have the perfect fit just for you.
Leverage Your Collegiate Network
While utilizing your college connections is a given, it's imperative to highlight this, as some forget about the strength of a shared identity. Whether you're tapping into your alumni network, connecting with faculty, or seeking career opportunities peer to peer, one of the main benefits of attending a university is the power of connection as you broaden your career prospects. So, with that in mind, never be afraid to connect with someone who attended your school. If nothing else, it's one commonality you share.
Create a Portfolio
Creating a portfolio of work is not suitable, or applicable, for everyone. However, if relevant, developing a scope of work is one of the best ways to showcase your strength in an industry and make you a top contender for any career opportunity. For many employers, "seeing is believing" – and if they're able to see the work you've done physically, it helps solidify your chances even more. If you're interested in building a portfolio, consider these few things.
Make it unique
Showcase your best work(s)
Explain what you've done (STAR method)
Make it memorable by making it unapologetically you
There are various ways to showcase your work when it comes to the technical side of "building" a portfolio. Consider:
Creating a website on Wix, Square Space, or any other website building platform
Try FlowPaper and create a "magazine" or "catalog" of your best work
Make it old school and put your work in a lovely (vegan) leather-bound book
How you choose to showcase your work is up to you; remember there is value in working hard and showing that work to the world (humbly, of course).
Find Networking Mixers
Contrary to popular belief, there are quite a few mixers that exist outside of your alumni network. From business professional mixers, career workshops, and industry-focused tradeshows, various networking events join groups of individuals who all share a similar interest(s). This is a great way to get more experience and meet the right individuals.
Volunteer
Volunteering is beneficial for a plethora of reasons. Not only is it a selfless way to showcase Best for the World Leadership, but it's also an incredible way to "get your feet wet" in an industry or profession that interests you. While not every industry or company has volunteer opportunities, it doesn't hurt to investigate and see. Furthermore, if there are volunteering opportunities, it's ideal for connecting with others (primarily if they work in the career field that interests you). Whether it be shadowing, assisting, or managing all on your own, volunteering is one of the best and most practical ways to become familiar with the practice.
And, as mentioned earlier, volunteering should be part of your practice regardless of if it provides a career opportunity. Best for the World Leaders means setting an example for others to follow. And what better way to do that than with the gift of giving back—through money, time, using your talents, or anything in between. Making the world a better place will never go out of style. So, with that being said, see how you can get involved—you never know what may come from it!
Remain Open to Experience(s)
This tip may seem a bit unorthodox, but when everything is changing, and anything is possible, remaining open to experience is one of the most enriching ways to improve your marketability as a professional. Having a variety of backgrounds can make you a solid contender for an array of jobs, partly because employers often seek those who have a diverse viewpoint and can help in ways that others may not be familiar with. Additionally, having someone with a "fresh set of eyes" can help alleviate what many organizations face (groupthink) and provide new solutions that help generate the next wave of progress. So, if you see an opportunity that may seem a little outside of your wheelhouse, still apply! You don't know what happens until you try.
Side Hustles Flex Your Brain Muscles
Staying in alignment with remaining open to experiences, having a side hustle is another way to increase your marketability. Having a specific set of skills is valuable no matter how you use them, and many skills can be applied to various tasks throughout a multitude of jobs. With that in mind, having more unorthodox skills can be potentially attractive to potential employers. How? Again, it goes back to the idea that hiring the same people with all the same abilities, ideas, and experiences may not help propel an organization forward. Diversity is a strength, and a side hustle is a great way to build more skills—whatever they may be.
Food For Thought
Wherever you choose to take your career prospects, remember this: Rome wasn't built in a day. If you ask anyone who sits at the top how they got there, most of them will give you a similar answer—hard work, persistence, passion, and remaining open to going outside their comfort zone. While no two experiences are the same, many successful people share the common experience of taking it one step at a time, eventually finding their place within this big ole world.
So, as you go about your job search and seek your next opportunity, simply remember this—if it's meant to be, it will be.