Do MBA Rankings Really Matter?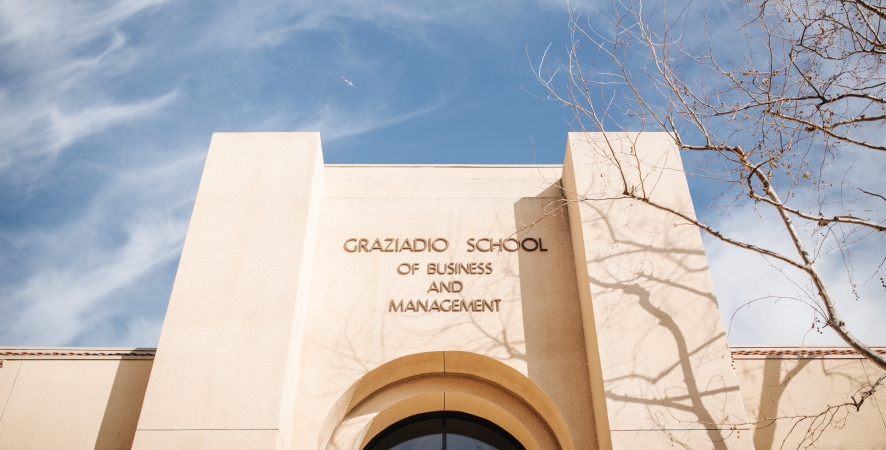 There are valid reasons to inspect MBA rankings. Programs that consistently rank as top experiences with solid outcomes often speak directly to MBA goals, like increased salary and employment potential. Additionally, schools that rank across multiple lists might meet a wide range of criteria since no two ranking methodologies are exactly the same.
To truly make sense of MBA rankings, however, it's wise to get a grasp of how the most popular rankings are calculated. You'll want to consider how the data does or does not apply to your own MBA goals.
Whose MBA rankings matter most?
While there are a lot of organizations ranking business schools and MBA programs, a handful have been doing so for an extended period of time. In fact, many schools will share rankings from the following publications because of the endorsement their name recognition brings:
U.S. News & World Report
Bloomberg Businessweek
The Economist
The Financial Times
Forbes
Overview of Popular B-School Rankings
How are MBA rankings calculated?
Rankings are calculated based on a number of factors with no two publications using the exact same methodology.
Popular criteria include:
Peer assessment score. (also called the expert opinion score; calculated by other dean's assessment of our reputation)
Acceptance rates. How hard is it to get into this MBA program? What percentage of students who apply are accepted?
Starting salaries. How much can I make when I graduate? How does this salary compare to what I might make without an MBA?
Employment outcomes. Is it easier to get a job with this MBA on my resume? Are there valuable networking opportunities I can access through this MBA?
Professor quality. How good are the teachers? Are they well-known outside academia? Do they bring real-world experience to the classroom?
Corporate recruiter assessments. What do employers think of this MBA program and its graduates?
Alumni input. What do the people who've completed this MBA program have to say about it?
While these and other factors are common data points for MBA rankings, each publication will weigh them differently – or perhaps not at all.
You'll also notice that some criteria are quantifiable by numerical data, while others are more subjective or opinion-based.
Fact- vs. Opinion-Based Data
Both fact- and opinion-based metrics have their place in MBA rankings. Whether one is better than the other depends on your needs.
If an increase in your salary is your top priority in selecting an MBA program, Forbes' fact-based methodology, which focuses primarily on an MBA's return on investment, might be your best benchmark.
The Bloomberg Businessweek methodology place heavy emphasis is on career outcomes, then networking index, then learning index, then entrepreneurship. 100% based upon surveys from students, alumni, and employers.
Examples of Fact- vs. Opinion-Based Data in MBA Rankings
Fact-based
Opinion-based

Admission rate
Employment outcomes
Compensation
Gender parity
Alumni network size

Employer/recruiter assessments
Alumni surveys
Professor quality
Campus experience
Alumni network engagement
MBA Ranking Methodologies
Rankings are seldom accompanied by raw data, but many publications now share what factors into their calculations.
U.S. News and World Report
U.S. News & World Report announced its 2023 ranking criteria, breaking data points into three primary categories:
Quality Assessment
Placement Success
Student Selectivity
Each of these contains subcategories, with Quality Assessment (peer and recruiter assessments) weighing heaviest.
Forbes
Forbes ranks MBA programs based on their return on investment – or what they refer to as the "five-year MBA gain." In doing so, Forbes compares post-MBA salaries against pre-MBA career earnings to generate an entirely numerical-based ranking.
Bloomberg Businessweek
For their 2019 methodology, Bloomberg Businessweek cited four major "indexes" as criteria for business school rankings. In order of importance, these were:
Compensation
Learning
Networking
Entrepreneurship
The Economist
The Economist prioritizes employment statistics over all other criteria, including compensation. That said, their ranking system also takes into account over 20 different student-driven factors like faculty quality, career services, gender parity, and network.
The Financial Times
The Financial Times has different methodologies for different lists. Their most recent business school rankings included separate lists and methodologies for the following:
Global MBA
Executive MBA
Masters in Management
Masters in Finance
Executive Education
European Business Schools
Online MBA
Additional Rankings and Methodologies
The Princeton Review surveys thousands of undergraduate and graduate students on everything from campus politics to professors to diversity to libraries. This yields a breadth of specialized rankings not covered by many other publications, including Most Competitive Students in the United States.
CEO Magazine launched its annual Global MBA Rankings in 2012, profiling Executive, and Online MBA programs. Of the list of 11 criteria for the CEO Magazine 2020 Global MBA Rankings, "Quality of Faculty" had the greatest weight.
Poets & Quants Poet and Quants is considered the second most influential ranking after USNWR. This ranking is unique in that it is calculated from the output of the following rankings:
USNWR (35%)
Forbes (25%)
Financial Times (15%)
Businessweek (15%)
The Economist (10%)
How reliable is the data?
It's important to note that gathering data of any kind presents challenges. Data is a science, but it is not a perfect science when it comes to MBA rankings.
For example, alumni surveys are a valuable resource for assessing the quality of an MBA, but they are only as thorough as the number and type of alumni who respond. Corporate recruiters offer crucial input, but their experience and biases can affect their responses.
Definitions of data can also vary. Most schools want to appear as selective as possible, so the number of applicants a school claims to have in comparison to admitted students can be skewed by how they define a "completed" application.
Standards for MBA Rankings
Those who publish rankings are committed to maintaining credibility, so schools and data must meet certain standards for consideration.
Many rankings that incorporate employment data do so based on the MBA CSEA standards of reporting. Most reputable rankings also require U.S. business schools to be AACSB-accredited.
It's also important to note that schools can be ousted from rankings altogether if their data is found to be falsified or misleading.
How to Interpret MBA Rankings
Consistencies and Trends
When you review multiple MBA rankings across different years, you may start to see some trends. Schools can appear in similar positions on different lists. Some may rank in the top 20, year after year; others consistently rank in the top 50 or 100. Still others rank consistently for specific programs like a part-time or executive MBA.
Fluctuations and Changes
If a school moves up or down a few spaces over time, that's not necessarily of great concern. If a school's placements become erratic – in the top 50 for a few years, then not ranking at all – that brings up some questions such as "has the methodology of the ranking changed?", or "Has the school changed its operations in a meaningful way that is being accurately reflected in the ranking?". Some lists show more fluctuations than others. Online MBAs, for example, are evolving as rapidly as the learning technologies and platforms that support them.
Longevity
How long has a school appeared in rankings? An MBA program's first ranking is a significant accomplishment, but without the benefit of longevity, it could leave you with a sense the program has not yet been fully tested.
Keep in mind some publications won't rank brand new MBA programs or schools that don't complete a minimum number of annual surveys. So, it can take a little while for programs to become eligible.
Financial Variables
If a given school ranks particularly well because of higher starting salaries, that could be related to its proximity to an expensive job market. If a return on investment is lower, it might not speak to an MBA's quality or salary outcomes, but to that program's overall cost.
With that in mind, if you're eligible for financial assistance, it will ultimately affect your individual MBA return on investment. At the Pepperdine Graziadio Business School, MBA students are eligible for merit-based scholarships in addition to federal and private student loans.
COVID-19 and MBA Rankings
It may take a while to process the full effects of the COVID-19 global pandemic on higher education, but we are already seeing some influence on business school rankings.
The Bloomberg Businessweek 2020-2021 rankings were replaced by a Bloomberg Businessweek COVID-19 survey. The Economist's rankings were delayed with some top schools electing not to participate for 2021. This could be partially due to the impact distance learning has on full-time programs, which are the MBAs The Economist ranks.
It's always a good idea to look at multiple years of rankings for comparison, and that's even truer in an atypical time like a pandemic.
Do employers care about MBA rankings?
The top 20 MBA programs have a good deal of prestige, but they're not the only programs with name recognition. Most schools that appear in the top 100 of rankings are recognized by recruiters.
These schools might also be known for certain MBA concentrations or hands-on learning initiatives. Some MBA programs prepare students well for certain industries, and recruiters know that, too.
Just as a degree doesn't tell the full story of a job applicant, a ranking doesn't tell the full story of an MBA. Smart recruiters view an MBA holistically – as something that complements your other qualifications and experience.
Why should I look at MBA rankings?
By viewing these lists you can:
Get a scope of what's out there and which programs are well-known.
Familiarize yourself with common criteria for assessing an MBA's value.
Clarify what does and doesn't matter to your MBA decision.
If you know of a specific industry, career interest, or learning experience that's important to you, you'll no doubt find other resources to inform you in addition to MBA rankings.
Questions not easily conveyed through rankings include:
Will I have access to my professors?
Will I gain hands-on experience?
Will I build my confidence?
What are the core values of this university and do they match my own?
Is the cohort diverse?
Is the MBA curriculum considered "theoretical applications or applied learning?" The latter of which is a distinguishing feature of Graziadio's MBA - E2B program.
Is this MBA designed well for fully employed students?
While reputable publications make best efforts to supply readers with accurate information, understanding the nuances and limitations of MBA rankings will help you interpret what you see.
In the end, only you can determine how much MBA rankings truly matter.
How Pepperdine Graziadio Ranks
The nationally and internationally accredited Pepperdine Graziadio Business School ranks globally for excellence in business education.
Graziadio Business School Awards and Rankings
Pepperdine Graziadio At a Glance
More about the Pepperdine Graziadio MBA
Top-Ranked Pepperdine Graziadio MBA Programs
Life at Pepperdine Graziadio