Tools That Should be in Every Business Professionals Toolbox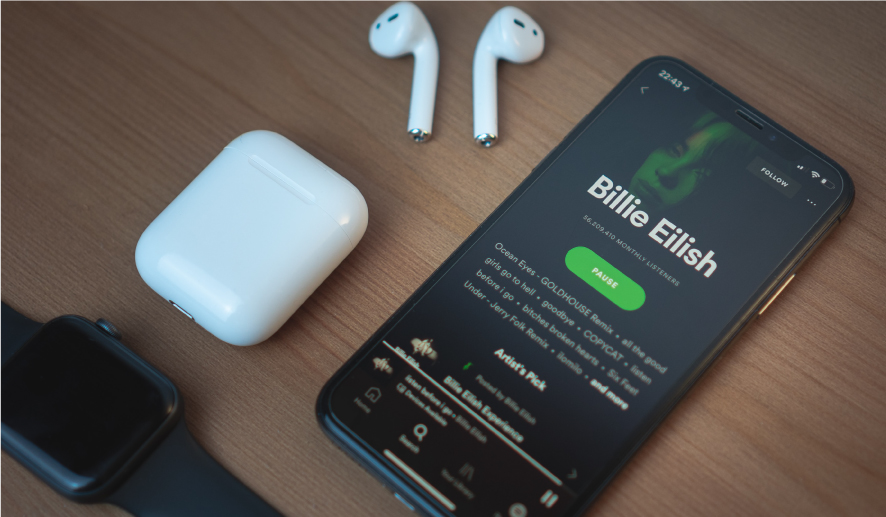 Being equipped with tools—both metaphorically and literally—is critical for any professional in today's environment. So what does this mean, exactly? Well, it means having multifaceted skills—or tools—in your toolbox that can be utilized to succeed and advance in any career. It can also mean bringing to the table a unique angle that may be uncommon in a specific industry—such as an individual with a political science background working in tech sales. In some instances, having exceptional, diversified skills allows individuals to bring in fresh perspectives, allowing for something entirely new to be created in the process. Either way, having skills paired with the right tools can position you for a sharper advantage in your career and should always be seen as advantageous. Within this feature, we're going to look at some tools that business professionals—and others—can use to help them professionally and personally.
Please keep in mind, these tools are purely recommendations based on personal experiences and are not paid promotions. We simply aim to provide some insight on disruptive tools helping professionals everywhere work smarter.
Tools to Have in Your Toolbox
Grammarly
The Google Suite
Canva
Slack
Monday.com (or some project management software)
Google Alerts
An Online Publication Subscription
LinkedIn
Spotify
Headspace
Fintech (Financial Tech)
Grammarly
Let's be honest; spelling—and words in general—can be tricky. Whether it's sending an important email or writing a proposal, having a second set of eyes is always a great thing. Grammarly is a sophisticated software that helps individuals improve their writing. From grammar updates, sentence structure suggestions, and the much-needed "spell check," Grammarly offers multiple tools to make writing concise and as "perfect" as it can be. As an added benefit, it can be implemented across various platforms, including G-mail, Google documents, and more—so you're always on your A-game when it comes to writing.
The Google Suite
Most of us are not strangers to Google. However, knowing how to use their "suite" allows professionals to have more flexibility, especially when working remotely. Much like Microsoft, their suite consists of documents, spreadsheets, presentations, and more. This allows professionals to work on projects and tasks simultaneously if need be and have the ability to work from anywhere. Google also consistently expands its product offerings, making working on teams even more accessible.
Canva
Not everyone is a marketing expert blessed with the gift of spatial intelligence and an eye for design. However, Canva makes it easier for anyone to learn the ropes and create designs for various mediums, including social media, presentations, printed materials, and more. So if you're someone who needs to throw together a well-designed presentation, social media post, or anything in between, Canva is a great place to start.
Slack
As mentioned in previous blogs, Slack is an intelligent software changing the way we communicate as teams. Instead of sending various emails, Slack allows groups to quickly and efficiently speak with each other whenever needed. Thus, communications are rapid, easy, and fun! Slack also possesses excellent capabilities to share documents, links, and much more. However, the main caveat with Slack, don't get too distracted when using it. It is a great tool, but don't allow it to distract you if you need to prioritize other things.
Monday.com
Project management is essential for any team, especially if there are various projects ongoing simultaneously. Having everything housed in one place makes it easier to complete tasks effectively and efficiently. Monday.com gives project managers and teams the flexibility to manage numerous projects in one central area––in a simple, easy-to-use format. This project management software also offers individuals opportunities to create their own "organizational system" that best works for them. We all work differently, so having that customization available makes it better teamwide.
Google Alerts
Having a "Google alert" setting is a strategic way to keep the pulse on whatever you want. Whether that be the company you're working for or your name, it can be advantageous to earn an alert on something that may be trending. Also, if you're someone who works in PR or social media, an alert can give you some insight into what others are saying about your brand—both good and bad. Contrary to popular belief, not all press is good press.
An Online Subscription for a Publication(s)
An online subscription service to a well-renowned, trusted publication helps you stay knowledgeable about what's happening throughout the world. Being informed is beneficial for multiple reasons, especially when making strategic business decisions for the future. By staying informed, you know where the news and trends are guiding the future of your industry, making you better prepared to tackle potential obstacles or create new solutions. For example, think about how much the sustainability market is changing from decades before. How is this so? Decision-makers can see how the narrative is changing globally, many discoverable in online news publications and research.
LinkedIn
Growing your network virtually is increasingly more popular and almost required in today's age. Therefore, using LinkedIn as a networking and communication tool should be a common practice for every professional. Furthermore, LinkedIn offers a vast array of tools and resources to grow your skill set and learn emerging trends.
Spotify
Maintaining focus at work can be difficult, especially for long periods. However, depending on position and work style, it can be much easier with music or a podcast. Spotify offers a specially curated playlist of songs, podcasts, and more based on your interests and tastes. Even more, the podcasts that are available on this widely used platform can also bring new insights and tips to being more effective in both your role and your industry. Spotify is one of the best examples of how personal data can better understand your habits and provide you with recommendations you want!
Headspace
Mental health is critical and should always be prioritized. Headspace is the perfect tool to help take care of your mind and prioritize mental health—with guided meditations that can be used during the day or whenever you need it most. In addition, the Headspace app is convenient, easy to use, and free! So, there isn't much excuse not to use this tool.
Fintech
This tool is a little more unique; however, it's a beautiful asset to have. Whether it be mobile banking with your traditional brick and mortar bank or something entirely new, such as SoFi, using a fintech-focused application or online service offers professionals easy ways to bank. Remember, especially in today's age, time is money. Ease of use (and access) are both elements that appeal to consumers. Furthermore, many newer banking platforms offer users various resources to learn financial literacy, which is critical for anyone. That being said, start considering fintech as your means of banking and see how this tool can help you both personally and professionally.