Earning a Dual Degree: A Look Into the Benefits and Challenges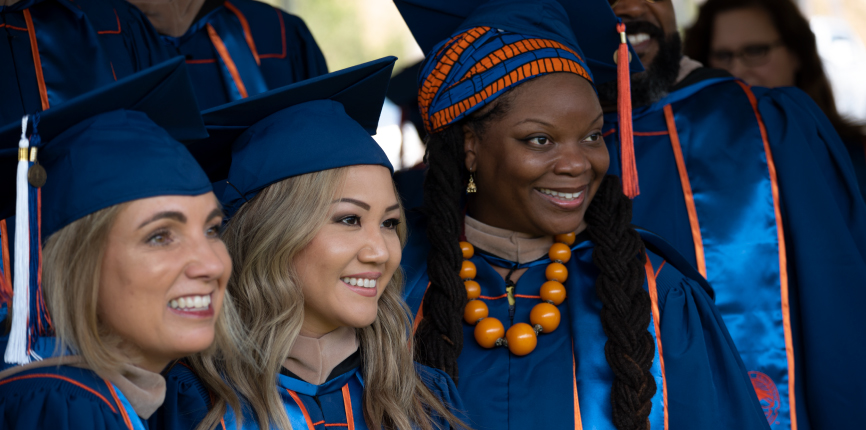 Obtaining a graduate-level education can be demanding work, so for many, the thought of getting two graduate degrees can seem far fetched. However, the benefits of having a dual degree are more surprising than initially perceived. Aside from candidates having higher marketability and a more robust set of skills, it provides a unique opportunity for individuals to advance their careers and move the needle forward for their organization. As you weigh your options and consider a dual degree, here are some crucial factors to take into account.
What is a Dual Degree Program?
Firstly, it is essential to understand the main differences between a double major and a dual degree. A double major is when a student learns two concentrations and earns one degree. A dual degree allows students to study two different fields simultaneously and earn two separate degrees under one program. A dual degree usually takes more time to complete, as more credits are required for completion. Additionally, a dual degree usually requires admittance into two separate schools, as each degree encompasses a different area of study and program. Of course, there are always exceptions to double majors and dual degrees, but these are the most significant differences.
Benefits of a Dual Degree Program
While there are many perks, some advantages apply to everyone undergoing this higher educational route. To begin, dual degree programs enable students to learn two entirely different fields simultaneously, increasing one's scope of knowledge and skill set. This better prepares them for a career in either field or an opportunity to apply both sets of experience into a particular area. A second benefit comes in the form of competitive advantage and marketability. Many employers are prone to hiring candidates who have a wide range of knowledge and skills that can be applied to various functions within an organization. Lastly, a significant plus is an opportunity for career flexibility, meaning you can easily switch over to another industry that falls under your wheelhouse of education. As organizations move forward and the business landscape changes, having more flexibility and adaptability is key for a successful career with abundant opportunities to advance.
Challenges of Studying a Dual Degree Program
Flipping the coin and looking at the opposite side shows some evident challenges when pursuing a dual degree. Firstly, there can be time constraints when pursuing two degrees due to the nature of the accreditation. Since earning two degrees requires a higher amount of credits to meet completion, the timeframe is typically longer. Furthermore, the workload of studying two things at once can be strenuous, with more material to cover, various projects, and additional time dedicated to research. Pursuing one graduate degree is already work in itself, so two may be hard to come by for some individuals. Lastly, the elephant in the room is cost. While not all programs or dual degrees cost more to pursue, there are usually additional monetary elements tied to a dual degree. However, the future returns on a dual degree are much higher than the cost. See your dual degree as an early life investment; it costs something but will be worth much more in the future.
Dual Degrees And Your Career
As mentioned previously, your marketability is primarily taken into consideration when having a dual degree. Employers could potentially weigh in your education as a determining factor for employment. Having two degrees adds a leg up when applying to competitive jobs in the market, allowing you to fit into a wider range of job requirements. For example, if you had both a marketing and a communications degree, you could apply for a career as a social media marketing manager or a PR manager, and most likely be a contender for either position due to your diverse background. Finally, the education and skills learned in a dual degree program could potentially accelerate your career at a faster pace, while increasing your initial earning potential. Employees that can wear multiple hats for an organization often find themselves climbing the ladder at a quicker rate because they've already built a wide foundation for growth that applies directly to their careers.
Earn a Dual Degree at Pepperdine Graziadio
Pepperdine Graziadio offers multiple dual and joint degree options catering to its students' educational and professional goals. Our dual degree programs pair together to complement each other's academic focus and applicability in the business marketplace. Learn more about how you can leverage our dual degree programs to accelerate your career.