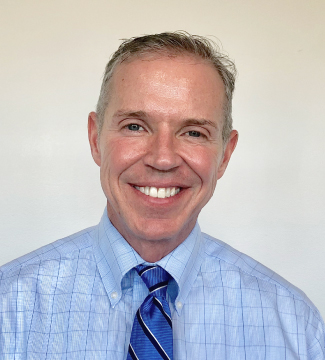 Steven Swafford, EdD
Lecturer of Organization Theory and Management
Graziadio Business School
Biography
Dr. Swafford is a full-time lecturer of Organization Theory and Management at Pepperdine University's Graziadio Business School. He started Leadership Outfitters in 1997 and still serves as the CEO and co-founder. Leadership Outfitters, which has created a strengths-based mindset for its client organizations with locations in Los Angeles, Washington, DC, Boston, Hartford, CT, and Ft. Lauderdale. For more than 30 years, Dr. Swafford has worked with a variety of businesses, trade associations, and education-focused organizations in areas of strategy, leadership, emotional intelligence, communication, and c-suite coaching. He brings a practical knowledge of strategy and executive leadership with past global organizations such as the National Association of Home Builders, Club Managers Association of America, and American Subcontractors Association where he most recently served as the executive director for both the Association and Foundation prior to co-founding Leadership Outfitters.
Dr. Swafford teaches courses at the Graziadio Business School, including organization theory, leadership principles, and organization development and change. He primarily teaches in the Graziadio School's full-time, global business, and fully-employed graduate programs at the Malibu, Calabasas, and West LA campuses. He is also a regular guest lecturer in Pepperdine's GSEP Organizational Leadership doctoral program in West LA and Irvine focusing on consultancy and entrepreneurship.
An active strategic management and leadership scholar, Dr. Swafford currently conducts research on leveraging organizational capacity and industry trends to maximize the organization's strategic direction. Dr. Swafford is currently building on his strengths-based strategic thinking research by examining an organization's compelling "why" and competitive position in the marketplace.
He is a 15-year faculty member for the U.S. Chamber of Commerce's Flagship Leadership Program Institute of Management and serves on the National Curriculum Committee for the U.S. Chamber of Commerce based in Washington, DC. Dr. Swafford is active in the American Society of Association Executives and California Society of Association Executives leadership serving on the Board of Directors and holding a variety of committee chair positions. He also volunteers as a college leadership advisor for universities as well as a volunteer staff pastor.
Education
Doctor of Education, Organization Change, Pepperdine University, School of Education and Clinical Psychology
Master of Divinity, Wesley Theological Seminary
Bachelor of Science, Journalism and Mass Communication, Kansas State University
Courses
BSCI 468 Organizational Behavior
BSCI 607 Personal Development for Leaders
BSCI 617 Creating and Leading Teams
BSCI 633 Organizational Development and Change
BSCI 650 Personal Development and Leadership
BSCI 651 Behavior in Organizations
GSBM 484 Contemporary Issues in Business
OTMT 608 Theories and Models of Organizations
OTMT 617 Leadership Theory and Practice
OTMT 624 HR Consulting and Managing Change
OTMT 626 Designing and Leading Organizations
OTMT 650 Leadership and Self
OTMT 670 Advanced Principles of Organizations and Leadership