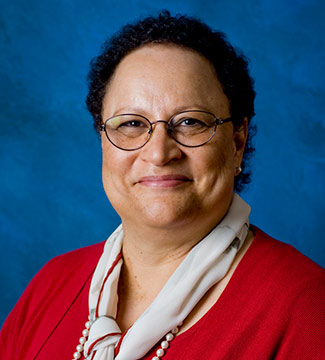 Margaret Phillips, PhD
Associate Professor Emerita of International Business
Graziadio Business School
Biography
Dr. Phillips has special interests in cultural influences on behavior in and out of organizations, management development in multicultural contexts, the application of multiple theoretical perspectives to organization diagnosis and design, and qualitative research methods. Her teaching, research, and consulting are conducted primarily in the U.S., the Caribbean and Latin America, and Europe. Dr. Phillips currently serves on the Board of Directors of several organizations, for-profit and not-for-profit, with culturally diverse stakeholders, and is a member of the Sustainable Business Council of Los Angeles. Previously, she worked with multi-institutional consortia in California and New York, within the federal government, in line and staff positions in various public-sector organizations.
As with her book, Crossing Cultures: Insights from Master Teachers with co-editors Boyacigiller & Goodman, Routledge, 2004, Dr. Phillips' usually works with a multi-national, multi-disciplinary team of colleagues. With such teams, she co-authored the comprehensive chapter on Conceptualizing Culture for both editions of the Handbook for International Management Research, 1st ed, Blackwell, 1996; 2nd ed, University of Michigan Press, 2004: the latest version of which was selected as lead article in the five-volume compendium of key works in Cross Cultural Management, Routledge, 2009. She also co-authored Contextual Influences on Culture Research: Shifting Assumptions for New Workplace Realities, in the International Journal of Cross Cultural Management, identified as one of that journal's most cited articles and a key work in the field of International Human Resources Management, Sage Library in Business & Management, 2009. Dr. Phillips recently co-authored with several Pepperdine colleagues a paper on Jamaican culture and management practices for IJCCM's forthcoming special edition on doing business in the Caribbean. She is beginning a new research project, again with a diverse team, mapping social networks among developers of the earliest computer networks.
Dr. Phillips is currently a member of the Western Academy of Management, the Academy of Management, the Academy of International Business, the International Organization Network, and the European Group for Organization Studies. She has conducted teaching exchanges and faculty workshops for several of these organizations in multiple international settings, and has made presentations and convened symposia for all, including with co-conveners Sackmann and Feyerherm, Designing Culturally Sustainable Organizations for the upcoming 2012 EGOS meeting in Helsinki.She is an active contributor to AoM's GNOSIS initiative to more effectively bridge academia and management practice.
Dr. Phillips is married to Dr. Mario Gerla, a computer science professor at UCLA's School of Engineering. They have two daughters, Marisa and Cristina.
Education
University of California, Doctor of Philosophy

University of California, Master of Science

University of California, Bachelor of Arts