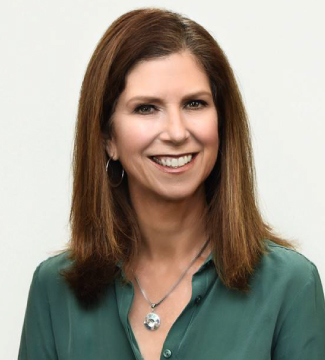 Lynda Palmer, MBA
Practitioner Instructor of Marketing
E2B Assistant Director
Graziadio Business School
Biography
Lynda Palmer is founder and president of Equus Marketing which specializes in developing and implementing strategic and tactical marketing plans to boost client's growth and profitability. Ms. Palmer has vast industry experience and has worked with emerging businesses as well as major organizations such as Toyota, Lexus, Union Bank, Mattel, SAIC, Honda and Acura.
She has been a member of the Pepperdine University faculty since 1993 and has since served as a case development manager of the acclaimed Education to Business (E2B) program since its inception. Ms. Palmer delivers frequent professional presentations about sales and marketing, and dedicates a great deal of her time to enhancing her community. Ms. Palmer received her MBA from Pepperdine University and a B.A. in economics from University of Washington.
Education
Pepperdine University, Masters in Business Administration,1991

University of Washington, Bachelor of Arts Degree in Economics, 1983

Harvard University, International Economics Summer Program, 1981


2010-Current—Managing Co-Editor, Collision Pros Magazine-quarterly publication sponsored by Toyota Motor Sales, USA
1999—Online Teaching Guide-Published for University Access to help online instructors effectively facilitate online classes.
2010— "Powerful Marketing Tips to Boost your Precast Business", National Precast Concrete Association Annual Conference October 2010, Vancouver, British Columbia
2003— "Success Strategies for Online Learning" Hawaii International Business Conference June 2003, Honolulu, Hawaii
2002— "Using CRM in the Travel Industry" DMA National Conference October 2002, San Francisco
2002— "Restoring Customer Confidence through Online CRM" Eye for Travel USA West, San Diego
2002— "Effective Use of Technology for Teaching"- presented to Pepperdine University Business School Faculty
1999— "The Elements of an Effective E-commerce Site"- presented to E-commerce Class at UCLA
1999— "The Elements of an Effective E-commerce Site" - presented to the Silicon Valley Pepperdine Executive MBA group
1999— "The Elements of an Effective E-commerce Site" presented to Pepperdine Entrepreneurship students
1999-"E-Commerce"- presented to a group of Entrepreneurs at the Valley Economic Development Center
1999— "International Negotiations" presented to Allied Signal Corporation
1998— "International Negotiations" presented to Science Applications International Corporation
1997— "Marketing Strategies for the Entrepreneur" presented to a group of Entrepreneurs at the Valley Economic Development Center
1994— "How to Develop a Marketing Plan", presented to the Contract Education Committee at El Camino College