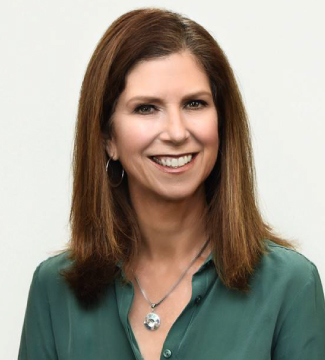 Lynda Palmer, MBA
Practitioner of Marketing and Director of Education to Business (E2B)
Graziadio Business School
Biography
With over 25 years of strategic marketing experience in varying industries including automotive, financial services and healthcare, Lynda Palmer brings a practitioner perspective to her teaching. Lynda Palmer currently serves as a strategic advisor to Liehr Marketing & Communications, a boutique marketing agency serving primarily automotive and healthcare related clients. She has expertise in developing impactful integrated marketing communication strategies, developing and delivering customized corporate training programs, face-to-face and online, as well as powerful keynote presentations.
Lynda Palmer has been a member of the Pepperdine University faculty since 1993 teaching graduate marketing and digital marketing communications. She was awarded the ASPIRE teaching award in 2019. An early adopter of online teaching and learning, she is the first Pepperdine faculty to receive a Quality Matters Certification for one of her courses. She has published and given presentations on effective strategies for online and blended learning. Ms. Palmer is also involved in Pepperdine's Executive Education and has developed and delivered customized programs to a number of companies including Transamerica, Genoa Healthcare, Fox Entertainment and Dignity Health. In addition to teaching and consulting, Palmer is the Director of Pepperdine's acclaimed Education to Business program and is currently researching and publishing on industry collaborative learning.
Palmer received her MBA from Pepperdine University and a BA in economics from University of Washington.
Education
Pepperdine University, Masters in Business Administration,1991

University of Washington, Bachelor of Arts Degree in Economics, 1983

Harvard University, International Economics Summer Program, 1981


Bumgardner, L.. Palmer, L. H., (2020). Whale of a Legal Tale. Thousand Oaks, CA: Sage Publications.
Shanahan, D. E., Palmer, L. H., & Salas, J. (2019) Achieving Scaled and Sustained Use of Client-Based Projects in Business School Marketing Education: A Proposed Suprastructure. Journal of Marketing Education.
Palmer, L. H., Salas, J. (2016). Thirsty Dog! Thirsty Cat! Is the second time a charm?. Thousand Oaks, CA: Sage Publications.
Palmer, L. H., Shanahan, D. E., & Rapier, S. M. (2016). Review, Inc.: Success through Segmentation. Thousand Oaks, CA: Sage Publications. doi:10.4135/9781473972575.
Stewart, S., Palmer, L. H., (2015) Agile Development of a Blended Marketing Course Using the Successive Approximation Model (SAM), International Journal on ELearning.
2019 Aspire Teaching Award
2017 Quality Matters Certification-Marketing 658HY
2003 Outstanding Adjunct Faculty Award
2019 - "Giving Voice to Values"-Collegial Exchange: Building on your Ethical Curriculum, Malibu
2019 - "Using Technology to Build a Transformative Learning Classroom"-TechLearn Faculty Conference/Connecting the Dots, Malibu
2019 - "Banking Trends in the Millennial/GenZ Market" Southland Credit Union's Strategic Planning Summit, Los Alamitos
2015 - Agile Development of a Blended Marketing Course Using the Successive Approximation Model (SAM) - E-Learn 2015, Kona, Hawaii
2015 - Blended Learning Mastery Series-Learning from Experience: A Conversation with Previous BLMS Participants-Sloan-C Blended Learning Mastery Program, Online presentation
2014 - E2B Opportunities for NAWBO Members-NAWBO PEAK Program, Los Angeles
2010— "Powerful Marketing Tips to Boost your Precast Business", National Precast Concrete Association Annual Conference October 2010, Vancouver, British Columbia
2003— "Success Strategies for Online Learning" Hawaii International Business Conference June 2003, Honolulu, Hawaii
2002— "Using CRM in the Travel Industry" DMA National Conference October 2002, San Francisco
2002— "Restoring Customer Confidence through Online CRM" Eye for Travel USA West, San Diego
2002— "Effective Use of Technology for Teaching"- presented to Pepperdine University Business School Faculty
1999— "The Elements of an Effective E-commerce Site"- presented to E-commerce Class at UCLA
1999— "The Elements of an Effective E-commerce Site" - presented to the Silicon Valley Pepperdine Executive MBA group
1999— "The Elements of an Effective E-commerce Site" presented to Pepperdine Entrepreneurship students
1999-"E-Commerce"- presented to a group of Entrepreneurs at the Valley Economic Development Center
1999— "International Negotiations" presented to Allied Signal Corporation
1998— "International Negotiations" presented to Science Applications International Corporation
1997— "Marketing Strategies for the Entrepreneur" presented to a group of Entrepreneurs at the Valley Economic Development Center
1994— "How to Develop a Marketing Plan", presented to the Contract Education Committee at El Camino College
Courses
MKTG 473-Marketing Management BSM

MKTG 658-Marketing Management FEMBA OLMBA

MKTG 682-Marketing Communications for the Digital Age FEMBA and OLMBA