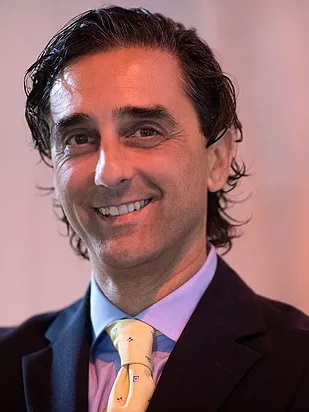 Davide Accomazzo
Instructor of Finance
Graziadio Business School
Biography
Davide Accomazzo has been trading professionally since the mid-nineties. He started his career on Wall Street as a Euro-convertible bond and international equities trader for Jefferies and Company in New York. He left in 1998 to start a boutique hedge fund and a Commodity Trading Advisor practice (CTA). He focused on trading equities long/short, index options, and currency futures. In 2004 and 2005 he engaged in private banking/wealth management first with a partnership in the Principality of Monaco and then with UBS. In 2006, Mr. Accomazzo co-founded Cervino Capital Management LLC where he was Managing Director and Head of Trading until October 2012. In 2007, he also joined the Pepperdine Graziadio School of Business as an Adjunct Professor of Finance where he is still currently teaching courses on Global Finance, Portfolio Management, and Derivatives. Since 2011 he is the Chief Investment Officer of Thalassa Capital LLC.
Mr. Accomazzo is the author of the investment manual "Market Faith." He is also one of the contributors to the book Alternative Investment: Instruments, Performance, Benchmarks, and Strategies, part of the Robert W. Kolb Series in Finance. In 2017, Mr. Accomazzo launched MEET ITALY, a networking and Think Tank platform for the Italian American community. MEET ITALY is dedicated to providing a forum for the exchange of ideas, knowledge, opportunities, and creative passion. Mr. Accomazzo holds a Laurea from the Universita' Degli Studi, Genova with a dissertation on corporate communication in the post-industrial society, an MBA from Pepperdine University with specialization in Finance, and an MA in Journalism from California State University, Northridge.
Mr. Accomazzo is the current President of Comites LA, an official organization that supports relationships between Italian residents in Southern California, Arizona, Nevada, Mexico, and the Italian General Consulate.
Education
Certificate in Financial Management for the Family Office – Graziadio School of Business and Management, Pepperdine University, Malibu, December 2012
MBA – Finance. School of Business and Management, Pepperdine University, Malibu. April 1996
Master of Arts in Mass-Communication. California State University, Northridge. December 1992
Laurea – International Relations. Universita' degli Studi di Genova, July 1990 (grade: 110/110)
Awards
Outstanding Supporting Faculty - Teaching Award - PGSB 2021
Areas of Expertise
Investment/economic analysis

Business strategy/client development

Securities and derivatives trading

Money management operations

Capital markets risk management

Family Office Financial Management
Topics
Global Capital Markets
Derivatives
Business Valuation
Portfolio Management
Alternative Investments
Courses
FINC 667
FINC 634
FINC 668
FINC 623
FINC 624
FINC 669