MS in Organization Development
Program Overview
Important Dates
Fall 2016 Application Deadlines
Round 1: November 2, 2015
Round 2: February 15, 2016
Round 3: May 2, 2015
Decision Release Dates
Round 1: December 4, 2015
Round 2: April 5, 2015
Round 3: June 1, 2015
Campus
Various locations in California, China, Costa Rica, and France
Duration
Two years
Schedule
Six face-to-face sessions plus integrated online learning
Work Experience
Three to five years organization experience desired.
Program Highlights
Blended Learning: Online and Face-to-Face
In addition to online learning, there are six face-to-face intensives lasting one week each. Three of these take place in California while the other three are held in China, Costa Rica, and France. This unique design makes the program accessible to students from all over the world.
Global Experience: 50 Percent in International Locations
Pepperdine's Graziadio School of Business and Management has the only graduate OD program in the world that spends more than 50 percent of class time in international locations. Going beyond simulations or simple company visits, students work directly with local managers on real issues.
As OD becomes increasingly global and cross-cultural, graduates are well-prepared to help organizations develop international capabilities.
---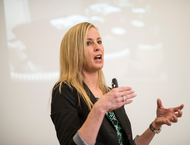 Graduates of the MS in Organization Development program connect and support one another in personal and professional advancement. In addition to our mission-focused MSOD Alumni Network Council, our bi-annual conference and Founders Scholarship add opportunities for growth.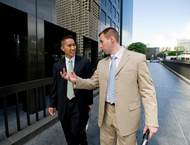 At Pepperdine, alumni relations includes outreach. We encourage you to share your positive experience with those you feel will benefit from and help strengthen our programs. Our reputation is your reputation.
---