Admission Requirements
MS in Organization Development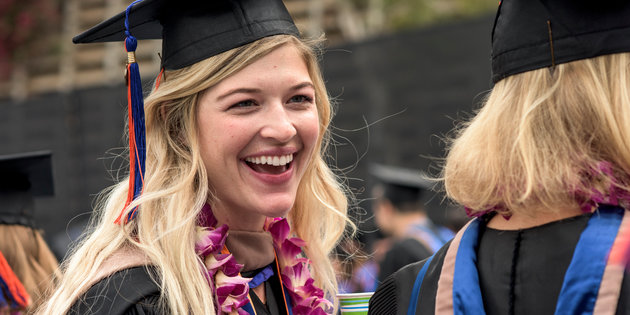 The following are required for admission to the Pepperdine MSOD program:
Bachelor's degree. A bachelor's degree from a regionally-accredited college or university (preferably in a related field) is required.
Work experience. Four to six years of organization experience is desired, preferably as a consultant or line manager. Candidates also must be currently employed in an organizational context in which students can apply what they learn in class.
Official transcripts. You must provide an official transcript with your bachelor's degree posted from your undergraduate university. Please have the school's registrar mail your transcript directly to the MSOD Program Office. If work toward your undergraduate degree was completed at additional colleges or universities, please request official transcripts from all institutions. Transcript request forms are included in the application for admission. International students should provide translated copies of their transcripts.
Letters of recommendation. Two letters of recommendation are required from persons familiar with the applicant's educational, consulting, or management experience, preferably from a direct supervisor or organizational sponsor.
A graduate test score is not required, however, the Graziadio School reserves the right to require an applicant to attain an acceptable score on the Miller Analogies Test (MAT), the Graduate Management Admission Test (GMAT), or the Graduate Record Examination (GRE). If English is not the applicant's native language, an acceptable score on the Test of English as a Foreign Language (TOEFL) is also required.
Superior applicants will have had at least one course in organizational behavior and a human interaction laboratory experience. The MSOD Admission Committee may request that an applicant participate in such a laboratory experience as preparation for program attendance.
Please send all documents to:
MSOD Program Office
Pepperdine University
Graziadio School of Business and Management
6100 Center Drive
Los Angeles, CA 90045