Meet the Faculty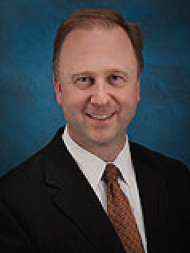 Craig R. Everett
Assistant Professor of Finance and Director, Pepperdine Private Capital Markets Project
Phone: (310) 506-8543
E-mail: craig.everett@pepperdine.edu

PhD, Purdue University
MBA, George Mason University
BA, Tufts University
Craig R. Everett is an assistant professor of finance at Pepperdine University's Graziadio School of Business and Management and director of the Pepperdine Private Capital Markets Project. His teaching and research interests include entrepreneurial finance, private capital markets, business valuation and behavioral corporate finance.
Dr. Everett has over twenty years of industry experience in management consulting (Accenture) and the aerospace & defense industry (Northrop Grumman). He has also been involved with multiple startup ventures. Dr. Everett has been actively engaged in children's financial literacy initiatives over the years, being both a classroom (K-12) financial literacy volunteer for Junior Achievement and a member of the curriculum advisory board for the National Financial Educators Council.
He holds a PhD in finance from Purdue University, an MBA from George Mason University, and a BA in quantitative economics from Tufts University. Dr. Everett is the author of the best-selling children's fantasy novel, Toby Gold and the Secret Fortune, which incorporates such financial literacy topics as saving, investing, banking, entrepreneurship, interest rates, return on investment, and net worth.
He is member of the Beta Gamma Sigma Honor Society, Financial Executives International, and the Los Angeles World Affairs Council. Dr. Everett is a certified mergers & acquisitions advisor (CM&AA), and a registered investment advisor (RIA) with the state of California. Dr. Everett has been quoted in national financial media outlets such as The Wall Street Journal and CNBC.
A - D
E - I
J - L
M - P
Q - S
T - Z