Meet the Faculty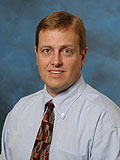 Steven R. Ferraro, PhD
Professor of Finance
Phone: (310) 568-5500
E-mail: steven.ferraro@pepperdine.edu

PhD, Louisiana State University
MBA, Brigham Young University
BA, University of Utah
Steven R. Ferraro is a professor of finance at Pepperdine University. Courses taught include Corporate Finance, Mergers and Acquisitions, Valuation, and Financial Statement Analysis, all at the MBA level. His research has appeared in the Journal of Financial Economics, Advances in Financial Economics, Managerial Finance, The Journal of Global Business Issues, and the Graziadio Business Report as well as other practitioner and trade oriented publications. He is also a recent recipient of the Howard A. White teaching award.
Dr. Ferraro has over 16 years of financial consulting experience. Currently he is owner and principal of The Center for Valuation Studies, a provider of valuation, financial advisory services, and expert witness services to entrepreneurs, business owners, investors, and those who advise them (valuationstudies.com). He is also the owner and principal of Ferraro Capital Management, a value-based capital management firm providing its clients with investment and capital management services in segregated accounts (ferrarocapital.com).
Dr. Ferraro holds a Ph.D. from Louisiana State University, an MBA from Brigham Young University, and a B.A. from the University of Utah. Professional designations earned include Chartered Financial Analyst (CFA) granted through the CFA Institute and Certified Cash Manager (CCM) granted through the Treasury Management Association. He is also a registered real estate broker in the state of California.
Selected Links:
A - D
E - I
J - L
M - P
Q - S
T - Z