Meet the Faculty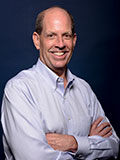 John Buckingham, MBA
Practitioner Faculty of Marketing
Phone: (949) 887-9203
E-mail: john.buckingham@pepperdine.edu

MBA, Harvard Business School
BS, Purdue University
Mr. Buckingham has been a successful corporate and entrepreneurial executive during his 30 year career starting with his development of a new division for Colgate Palmolive while still a MBA student in Boston. He has always had a passion for education and has taught Marketing, Marketing Strategy, Communications and Marketing Consulting as an Adjunct Professor with many well know Universities wherever his career took him. He began teaching as an Adjunct Professor of Marketing with the Graziadio School in June, 2004 and became a Full Time Member of the Marketing Faculty in 2007 when he sold his latest startup company to a Private Equity firm in 2007.
Throughout his career, Mr. Buckingham has served as Chief Executive Officer/Chief Marketing Officer for private and public companies including West Chemical of Princeton, New Jersey and Intoximeters of St. Louis, Missouri. Mr. Buckingham was a member of the Young Presidents Organization for 20 years and a member of four different chapters. In May 2008, Mr. Buckingham received the prestigious Significant Sig Award from the International Sigma Chi Fraternity for outstanding business leadership and career success.
Mr. Buckingham earned a Bachelor of Science in Pharmacy with distinction from Purdue University and a Master's in Business Administration from Harvard Business School.
Selected Links:
A - D
E - I
J - L
M - P
Q - S
T - Z