Meet the Faculty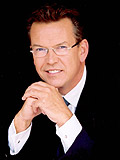 Gary L. Mangiofico, PhD
Executive Professor of Organizational Theory and Management
Phone: (310) 568-2333
E-mail: gary.mangiofico@pepperdine.edu

PhD, California School of Professional Psychology
MA, Chapman University
BA, Chapman University
Dr. Gary L. Mangiofico is Executive Professor of Organizational Theory and Management at the Pepperdine University Graziadio School of Business and Management. Previously, Dr. Mangiofico served as Associate Dean of Executive Programs and oversaw the Executive MBA, Presidential and Key Executive MBA, MS in Organizational Development and Executive Education programs, as well as the Fully Employed MBA, Bachelor of Science in Management, and MS in Management and Leadership degree programs. Until recently, he also served as Chief Executive Officer of Los Angeles Universal Preschool (LAUP), an independent public benefit corporation working to make voluntary, high-quality preschool available to every 4-year-old in Los Angeles County, regardless of their family's income by 2014.
Dr. Mangiofico has taught at the Pepperdine Graziadio School since 2002 and brings more than 20 years of experience leading strategic development, operations management and integration, and turnaround operations solving complex challenges as a CEO, COO, and as a general management executive for both start-ups and Fortune 50 companies. He is a former vice president for Johnson & Johnson Health Care Services; COO and senior vice president for Pathmakers, an integrated behavioral health practice management group; senior vice president for Apria Healthcare Group; and chief executive officer for CPC Alhambra Hospital.
Dr. Mangiofico holds a BA and MA in psychology from Chapman University in Orange, Calif., and a PhD in Organizational Psychology from the California School of Professional Psychology (Alameda/Berkeley). He is an active member of the Academy of Management, the American Psychological Association, and the American College of Healthcare Executives. He has been delivering consulting services to corporations, private business, and non-profits since 1989, as well as conducted over 300 workshops and keynote presentations in healthcare, community health, and healthcare economics.
A - D
E - I
J - L
M - P
Q - S
T - Z